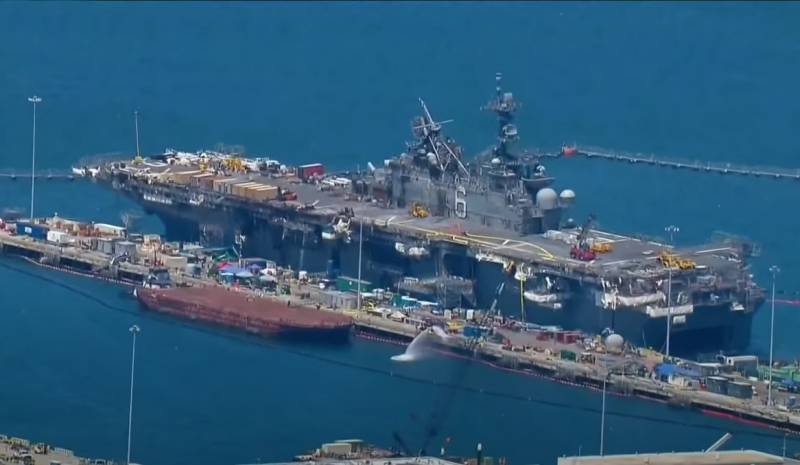 On July 12, a fire broke out on the American amphibious assault ship USS Bonhomme Richard (LHD-6), which was in the final stages of modernization in San Diego and was soon to replenish the fleet.
Most ship fires over the past decade have lasted 45 minutes, an hour, perhaps up to four or five hours. It took "Richard" five days of continuous fire extinguishing [...] Some asked questions: this is a ship, a steel ship, why is it burning? At a certain temperature, everything burns
- writes the USNI News edition, indicating that the temperature on board ranged from 85 to 1205 degrees [apparently Fahrenheit].
The fire was fueled by the well type deck [the well is between the aft superstructure and the tank], "allowing the wind to swirl into the ship and continue to fuel the fire." However, with the help of tremendous efforts of fire brigades and sailors, the fire was extinguished. The investigation into its causes is scheduled to be completed by the end of the year.
Until now, restoration work is underway at the UDC. But they mainly consist in clearing the ship from debris. According to USNI News, the crew is busy dismantling "equipment that can be rescued and returned to the supply chain.
fleet
».
We just keep what we can. What can be exploited, we use for other ships of this class and to maintain the supply system in working order
- explained the team members, in fact, indicating that the UDC has become a "donor" of equipment.