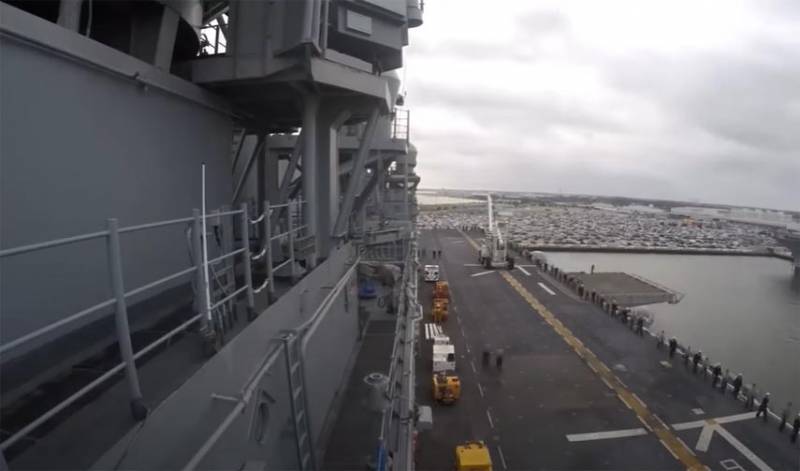 It became known that the Norfolk shipyard had filed a lawsuit against the US Navy in a United States federal court.
Representatives of the shipyard report that the command of the Navy refuses to pay for the work carried out on the landing ship USS Bataan (LHD-5). This ship once featured in scandalous reports: the United States used it as a prison ship, in which terrorist suspects were kept without trial or investigation.
The US Navy allegedly expressed dissatisfaction with the performance of the contract by the contractor. In response, the contractor provides data from independent experts, which, in his opinion, must prove that all work carried out at the BAE Systems NSR shipyard corresponds to the order.
The claim states the amount that the shipyard intends to sue from the US Navy. This is about $ 1,2 million.
The essence of the order was as follows: "to update and improve the military-technical capabilities of the landing ship." At the same time, the Navy began to make additional requirements already as the contract was fulfilled by the shipyard. The shipyard notes that they made adjustments to the ongoing repair measures, but in the end, the Navy refused to pay for the repairs.
The Navy counters, saying that it has come to this, since the shipyard has not fulfilled its obligations on time.
Now it is expected that the dispute between the shipyard and the naval forces could drag on due to the appointment of additional legal and technical expertise, which will take not only time, but also significant funds. These funds will have to be paid to the party that loses the case.