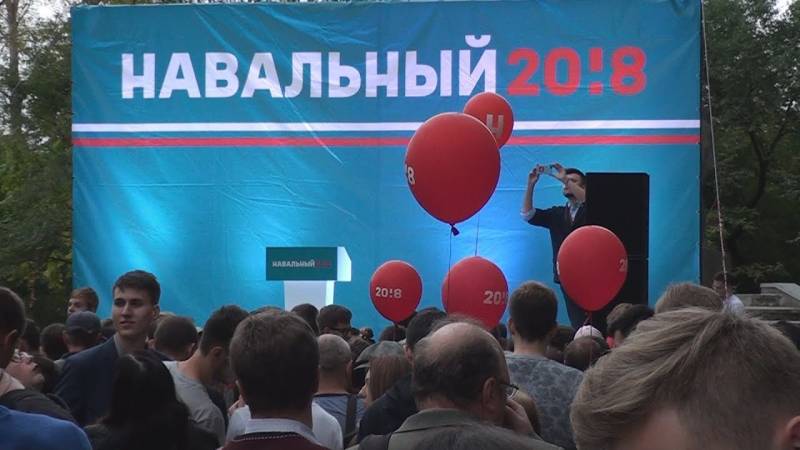 Due to the incomprehensible
history
, which unfolded around Navalny, on the "Voennoye Obozreniye" published a whole series of articles devoted to this giant of thought and the father of Russian democracy.
But most of all, I was struck by the numerous comments from witnesses to the fight against corruption of the mentioned character. Even, they say, even if he is a villain, but this is our villain! And for his holy mission of freeing Russia from corrupt officials, you can close your eyes to many things.
But in this article we will try to figure out whether Alexey is very different from those whom he so selflessly criticizes. Are we not witnessing the struggle of flies against ... that is, bees against honey?
Everyone knows the stories with Kirovles and Yves Rocher. And I think no one is interested in reading about Alexei's participation in trivial fraudulent schemes investigated by the courts. However, I propose to analyze several episodes little-known to the general public from the activities of Mr. Navalny.
Many have heard about the non-profit organization Anti-Corruption Foundation, which was founded by Navalny. Judging by the reports on the targeted use of funds by the Fund, this organization lives quite modestly and in 2019 attracted donations for 89,7 million rubles, in 2018 - 58,8 million rubles, in 2017 - 80,4 million rubles.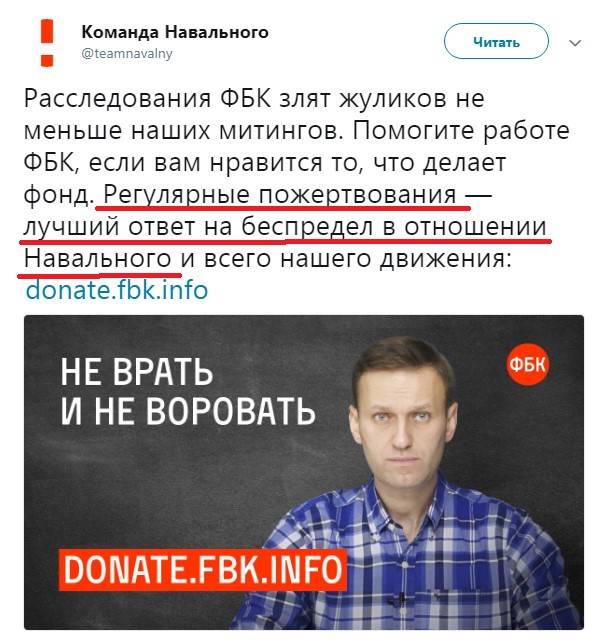 Now let us recall that on March 18, 2018, the presidential elections in Russia took place, and what a stormy self-promotion campaign Alexei launched at that time.
But then the question will arise: is it possible to "shake the regime" for some 80-100 million rubles? Is Navalny such a genius of public relations and, having spent a penny (in the scale of the presidential race, this is not much), he organized such an information campaign that we constantly hear about high-profile investigations, the opening of more and more headquarters of a self-candidate?
I think his followers are sure of precisely such extraordinary qualities of their idol. But is it really so? Let's try to figure it out (I just want to warn you that I don't cover many of the nuances so as not to overload readers with unnecessary information. You need to focus on the essence of the issue).
In fact, a happy and bright person who sends his money to the noble cause of fighting corruption is unaware of the fact that, for example, during the presidential campaign, his donation was sent straight to the accounts of another organization - the Fifth Seasons Foundation, and then to the personal bank card of the head of Navalny's campaign headquarters, Leonid Volkov.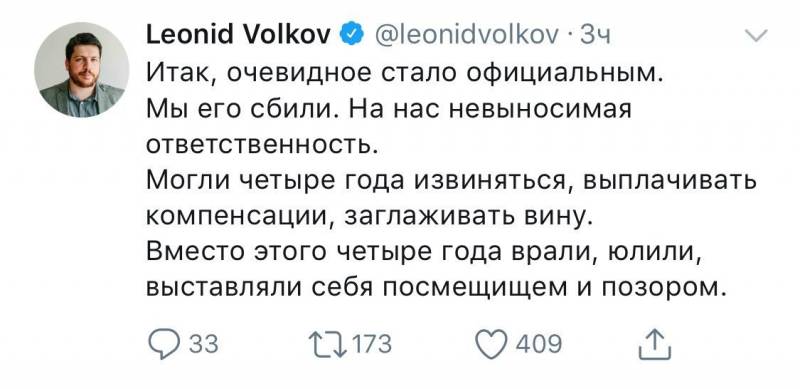 The further route of this money became known largely thanks to the efforts of the lawyer and member of the Public Chamber of Russia Ilya Remeslo, who, with his appeals, gave impetus to the Ministry of Justice's appeal to the court on the liquidation of the Fifth Season of the Year fund, in which Volkov acted as director.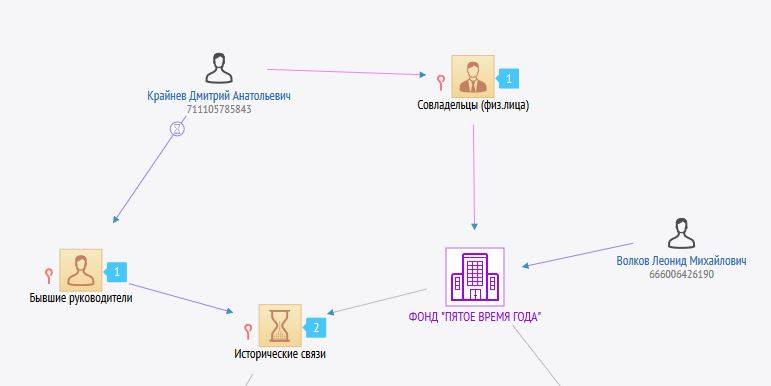 What was established in the court hearings regarding the "Fifth Season"?
Firstly, everyone was immediately interested in more serious donations for several months of 2017.According to the data published by Volkov himself, the amount of donations received in his name amounted to more than 204 million rubles: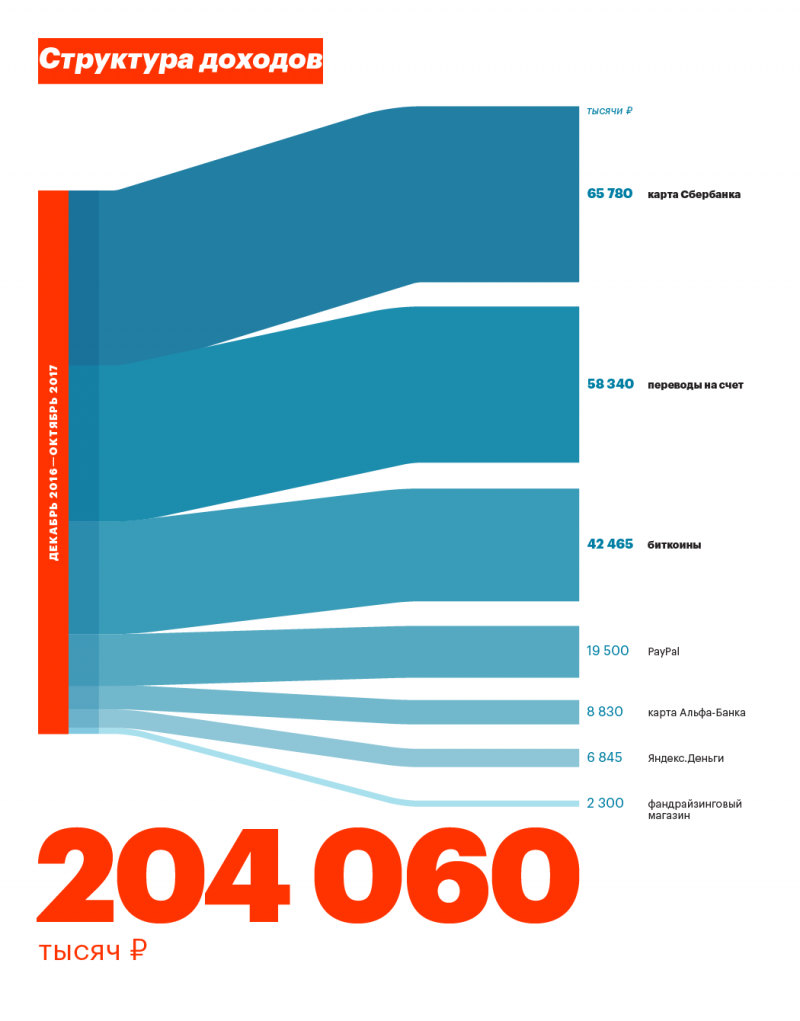 But the Fifth Season of the Year fund, from which Alexei's campaign was paid, received only 96,8 million rubles: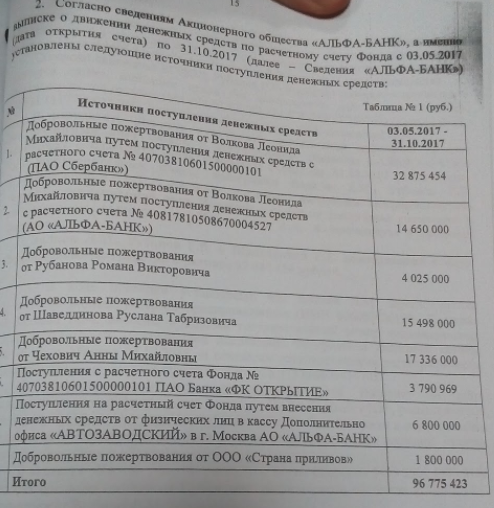 Please note that the money to the fund very often got to the contributions of the employees of the Navalny Foundations themselves:
From R. Shaveddinov (press secretary of Navalny's campaign) - 15,5 million rubles.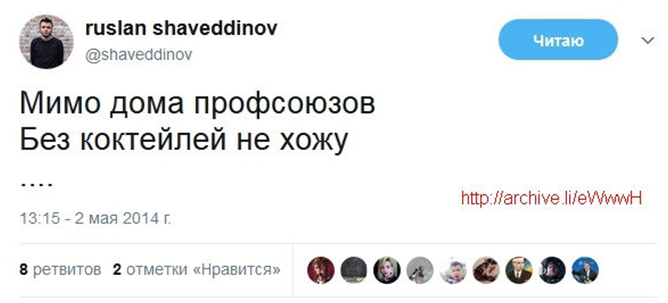 From FBK Director R. Rubanov - 4 million rubles.
A. Chekhovich, an employee of the FBK accounting department - 17,3 million rubles.
Where did these respected and (without any doubt) bright and honest citizens, who have not stained themselves with corruption and machinations, have the means for such contributions? Great question.
Secondly, the fund's expenses aroused the same interest.
According to the case file, the costs amounted to a little over 96 million rubles.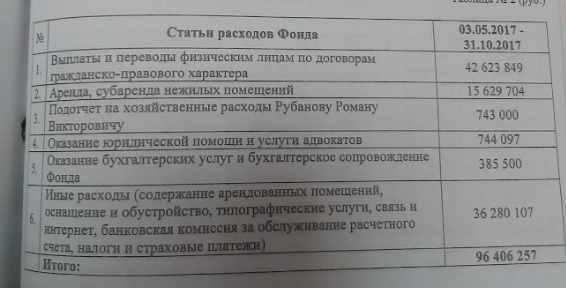 But do donators really need to know honest spending figures? Of course not. Therefore, Volkov publishes a beautiful and vivid report, in which he gives a completely different amount: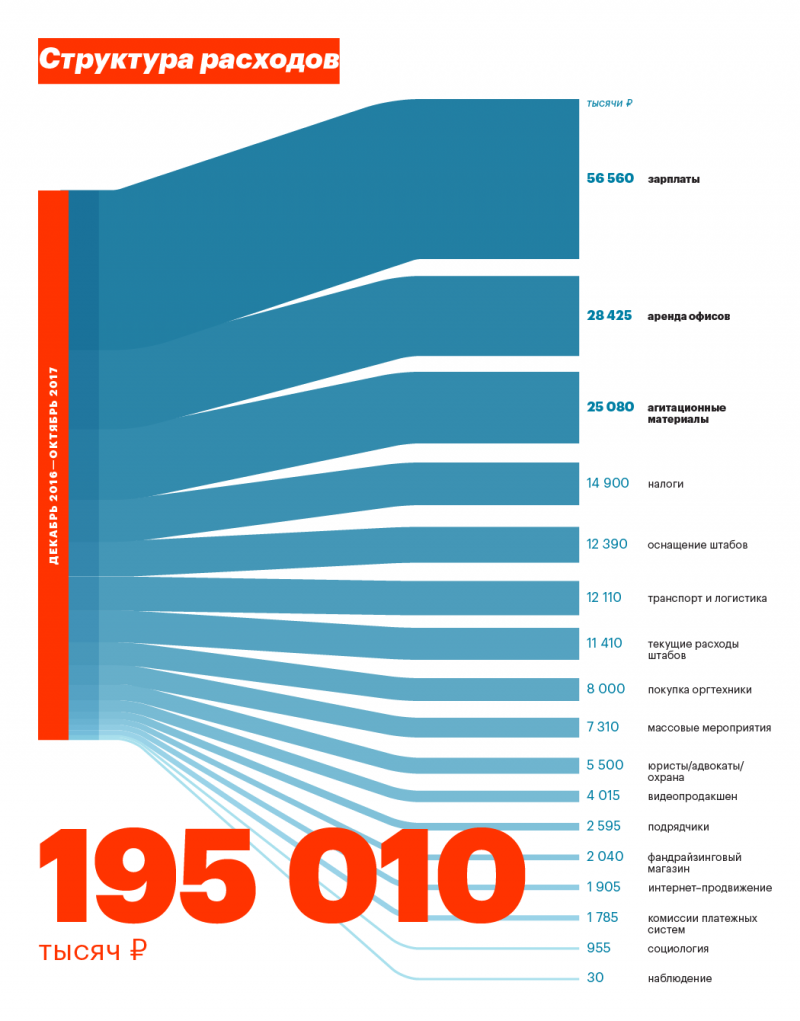 After all, gentlemen take their word for it! And who will count money and tire himself with honest reports when the fight against universal evil is at stake!
Will any of Alexei's benefactors ask why the 195 million rubles of expenses from a beautiful and bright report are almost 100 million rubles less than the figures from the documents presented by FBK in court (96,4 million rubles)? Of course not!
As a result, on January 22, 2018, by a court decision, the Fifth Seasons Foundation was liquidated for numerous violations. According to Navalny, of course, because of the struggle with his personality. And the "loss" of 100 million rubles has nothing to do with it.
But there is another side to the issue. If someone believes that the facts investigated at the above-described court interested law enforcement agencies, then he is deeply mistaken. No one even made an attempt to investigate who got into their pockets this money intended to fight corruption. Nobody even tried to determine whether there is a fraudulent nature in the withdrawal of funds that had a targeted purpose. This is how the authorities are "fighting" with Navalny.
In addition, I would like to return to the fund's expenses: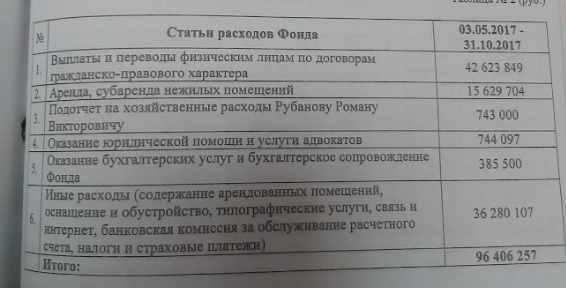 Payments under civil contracts - 42,7 million rubles.
Other expenses - 36,3 million rubles.
Why did I ask you to return attention to these amounts? In an interview with K. Sobchak on the Dozhd TV channel, Alexei Navalny argued that the main source of his income is the activities of his individual entrepreneur.
And so, in my estimated (exclusively subjective) opinion, money under civil law contracts, contracts for "other" expenses from FBK, "Fifth Season of the Year", etc. organizations, quite possibly tens of millions, flow to IP Navalny A. A. Or directly, or through another 1-2 links of the chain. Whether this is so is unknown, because law enforcement officers, known for their fear and hatred of Navalny, have never investigated these flows. But money laundering under such agreements is one of the simplest and favorite schemes for fraudsters of all levels.
But this is just one episode from the activities of Alexei Navalny and the companies swarming around FBK and his modest person.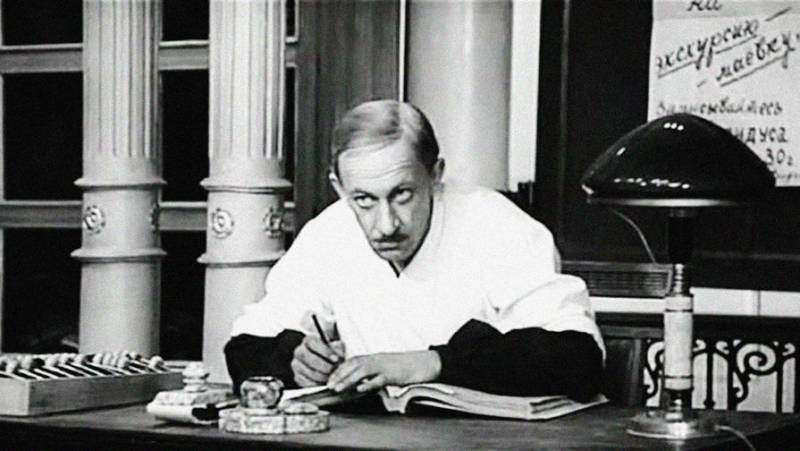 That is why I am always extremely bewildered by those commentators who perceive the "talking head", reading the compromising evidence from one group to another, as a martyr, a fighter with himself and at least some honest person.
Well, who would talk about the fight against corruption, but not A. Navalny!
And for those who continue to believe that the authorities are fighting with all their might with all their might, I would like to propose to try to find an answer to two simple questions:
1. Do you know at least one other person whom the authorities dream of imprisoning, and a person sentenced to a suspended sentence, who at the second trial receives not a real, but a second suspended sentence?
2. Do you know at least one other person who was twice sentenced to a suspended sentence, continues to constantly break the law and receives a passport for multiple trips abroad on vacation instead of a real term?
The problem is that (in my subjective and evaluative opinion) the authorities protected and protected Alexei with all their might, creating for him the image of the main oppositionist and fighter against the regime. So in the end we got the priest Gapon (yes, I am aware of the various versions) and Grishka Otrepiev in one person!
Well, in order not to end the story on such a sad note, I want to share with you one observation. All "oppositionists", becoming media persons, are more like notorious mannequins. Further, it seems to me, the same consultants are trying to create their image according to the Western templates of a "popular" politician: open gestures, correct accents in the structure of sentences (for example, Lesha, when he says "I count", immediately corrects himself: "I'm sure ", As in the debate with Posner on" Rain "), the correct movement on the stage and the ability to find the right angle for the photo. But all these bulk, wolves, going through the Yale program Maurice R. Greenberg World Fellows Program together with their curators, did not understand that gestures, rhetoric, behavioral image should be set for everyone taking into account individual characteristics, and not create clones that look like a robot Werther from the famous feature film.
Bulk: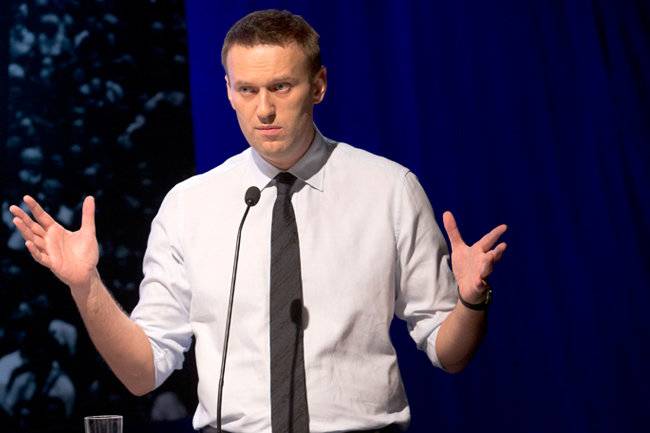 Volkov:
Sable: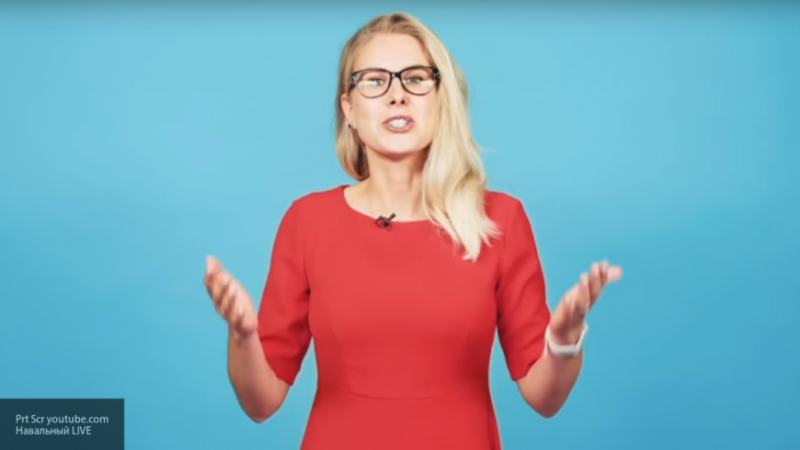 Yashin: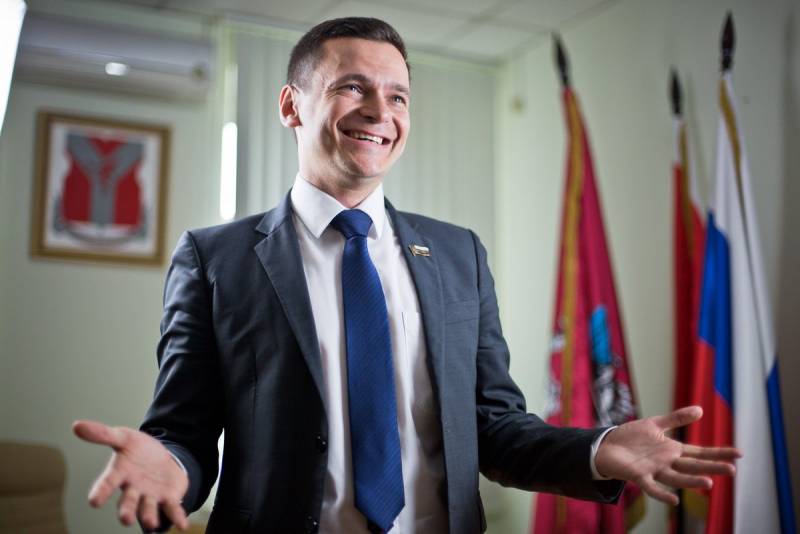 Shaveddinov: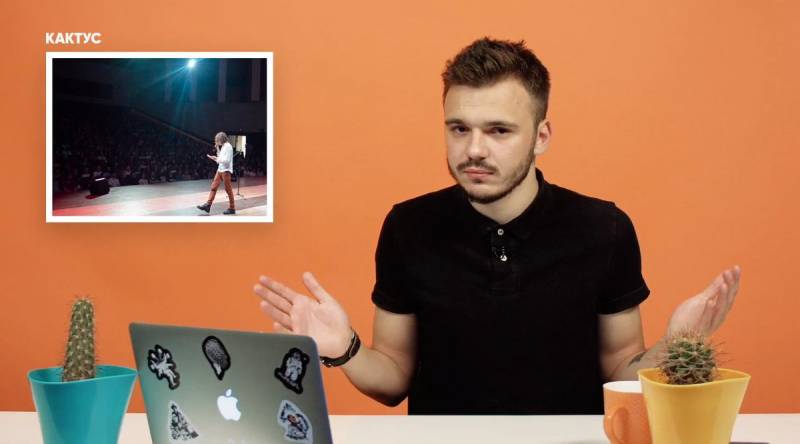 Alburov: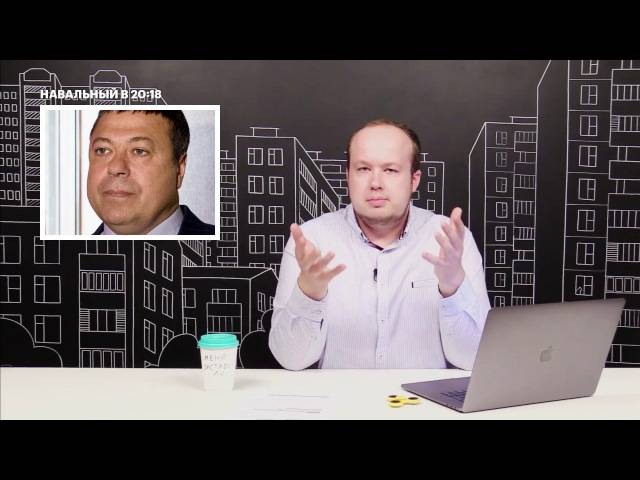 And I would also like to ask you to choose a topic for the next article. Don't be lazy - vote for one of three topics!
Theme 1.
How oil and gas companies of Russia "pay" taxes to the budget. Many people think that Rosneft, Gazprom and some other companies directly belong to the state and pay income tax in the same way as all other companies. But no! There is an outwardly inconspicuous JSC "Rosneftegaz", many of them will be interested to learn about some of the features of "transferring" taxes to the budget.
Theme 2.
How government customers eliminate unwanted companies that want to participate in government auctions. Description of the main techniques used by government customers to win the right company in the auction for a government order. How you can avoid these tricks.
Theme 3.
Housing and communal services. The population is actually overpaying or underpaying for utility tariffs. This topic is more difficult to grasp. It explains what cross-subsidization is and how these tariffs are calculated and approved.