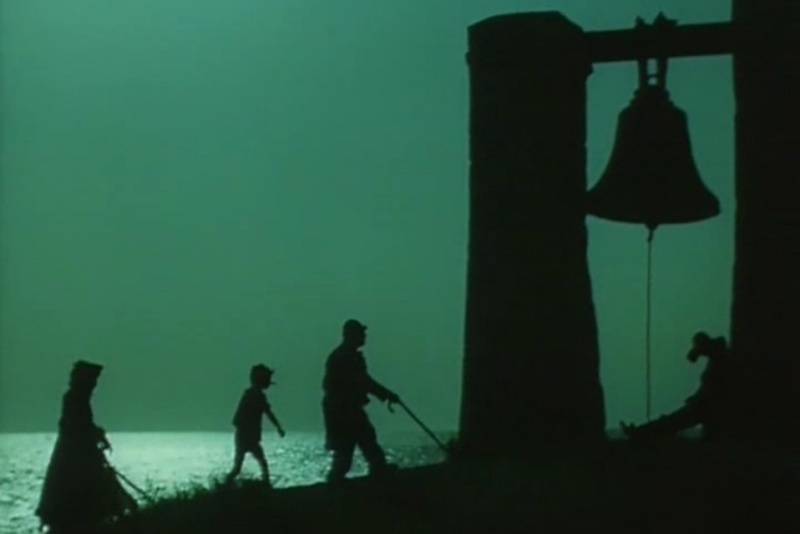 This article will present the reflections of two people from different cities, but united by one thing: an opinion on what our education is today and what it may lead to tomorrow.




Some readers may immediately voice their opinion on the theme that "Military Review" and the problems of education are not quite compatible things.

Not just compatible, but very even. At the bottom of the abyss into which the Russian-educated steam locomotive flies smacking "Admiral Kuznetsov" is only the ability to use a Kalashnikov assault rifle. There will be no new missiles, submarines or aircraft. Today we cannot do much of what was available thirty years ago.

And what will we be able to do in another twenty years - this is the question that simply causes a shiver in my head. Because there is nothing positive about the answer.

The first will be the opinion of our reader Vladimir, who sent his views on the state of the educational system to the editorial office.

Currently, there are a lot of articles criticizing modern education, including on "VO", comparisons are made with the formation of the USSR as a kind of standard. And the Internet-born nickname "victim of the exam" has become truly popular. If you ask the question: "What actually happened? Why did Soviet education turn out to be better than the present one? ", Then one wants to look for answers at least based on a sense of justice.

I want to start with a "seditious" thought: "Is the education system so different now from the one that was under the USSR?"

Here I personally come to the conclusion that no. The formation of personality in the USSR took place under the influence of three interrelated subjects: the state, society, and the school. The state influenced the child with the help of the pioneer, Komsomol organizations, inspectors of the IDN, district inspectors. Society worked with the help of the family, labor and social groups. School - with the help of the personality and knowledge of the teacher and the teaching staff.

What happened in the 90s? The state withdrew itself from the upbringing of the younger generation, society also somehow became not up to it. As a result, in fact, only teachers are involved in raising children. Moreover, the resulting ideological and educational gap is also trying with all their might to impose on the teacher due to objective circumstances or administrative resources.

Just imagine that a handsome sailing three-masted corvette is sailing on the sea. And suddenly, once - and two masts were gone, and the team is trying with all its might on the remaining, last mast, to attach all the sails at once to maintain the course.

As a result, we have what we have, it's good that the third mast, though cracking, is intact. In general, the education system itself as a source of knowledge has not undergone significant (or rather, global) changes, but the system of forming a person's personality does not work at all. And so, in fact, the processes taking place in the education system are a reflection of the processes in society and the state as a whole.

What to do? The age-old philosophical question. It is not possible to restore the role of the state in raising children either now or in the near future. Attempts are being made in Russia to revive the patriotic movements, but you yourself understand that global changes in this area are still very far away.

Or maybe it's time to start with yourself today? You can blame the "liberals", "communists", "capitalists", etc. for a long time. Or you can just sit and remember the last time I did homework with my child or went to a parent meeting. When was the last time I spoke to a teacher? Did I think about the child when I divorced my wife (husband)? How will he grow up in an inferior family? Is it worth it to disappear for days at work, without memory "nailing the grandmother"? Maybe spend an extra hour with your family? And what is more important to me: beer with football or my son's conflict in class?

The questions are not the most convenient and the answers to them are not the simplest, everyone must decide for himself and start taking action (well, or find the "extreme" further). In my opinion, a full-fledged family can replace both the state and society for a child, but one must understand that this is a daily and systematic work that requires patience, knowledge, and complete dedication.

And a few thoughts on educators. It is often said that teachers who were educated in the 90s are incompetent, and the problems in education are partly related to them. As a person who was personally a student of the pedagogical specialty in the nineties, I can safely say that knowledge was given at a very high level. All university professors were of the old Soviet school and three skins were tore from us. Yes, there were no classical Soviet subjects like the theory of scientific communism, but for a modern teacher, this is not a gap in education.

In any professional community, people come across different people, but among high school teachers there is a natural selection. Teachers who work in schools are simply obliged to give a piece of their "I", a piece of their soul to each student. If you don't do this, you won't be able to stay in school for more than 2-3 years, no matter how hard you try.

Children have a special intuitive "sense" of lies and falsehood, a heightened sense of injustice. In order for a teacher to be loved and respected, it is necessary to love and respect the student and treat him as an equal. For some, maybe these are common truths, but some have not yet understood. I realized in time that I was not ready for such sacrifices on my part, I got myself together and left the path of pedagogical activity, without harming myself or my children.

This is the opinion. The opinion of a person deserves attention if only because Vladimir honestly admitted that he was not ready to become a teacher and expressed his point of view from the "other" side of the barricade.

However, for the sake of justice it is worth listening to the opinion from the other side of the front line. The opinion of a person who really and directly fights against illiteracy and other components in the minds of the younger generations.

Irina Vikhrova, a teacher with 22 years of experience, to whom I showed Vladimir's opinion.

I do not agree. Absolutely. Maybe the university system is similar somewhere and in some way, but the school curriculum has undergone very significant changes. It has long had nothing to do with the Soviet system, the goals and objectives are different. Different approaches, different methods, textbooks, everything else. Not ours, not what they taught us in due time.

What used to be the basis in the training system? Accumulation of knowledge. So that a person on the basis of analogies could operate with this knowledge. Now the direction is to simply be able to acquire knowledge and use. You learn to find the information you need at a specific moment. Like the search bar in Google, so about.

You learn to highlight the main thing among the found, the notorious Western-style test system. Yes, just as a driving school does not teach you how to drive, but teaches you how to pass your driving license, so a modern school teaches you how to pass the exam well.

The test system drives people into a very narrow framework, we are not even talking about any breadth of thinking. Children should clearly be able to select the correct one from the proposed options, but they are completely unable to create their own answer. Yes, it is not necessary.

Lack of critical thinking. Is it dangerous. This is dangerous because we are losing scientists in the first place. A scientist is a person of search, analysis, selection, comparison. With such a training system, it is extremely difficult to educate a person who can then offer something of his own. He will not be able to do this. So yes, stupidity is a perfectly appropriate term.

Yes, today there are various institutions for gifted children, but they exist precisely for those who really showed themselves gifted. Elite, if you like. And how many children we are losing, about whose giftedness we simply do not know, is very difficult to say.

It happens that a unique child grows from a mediocre child. But mostly weeds only give birth to weeds.

Teachers are criticized for just teaching. Yes, there is something in this, but did teachers turn educational institutions into complexes for the provision of educational services? We don't teach anymore. We provide services. Educational. We are service personnel who have lost the right to be educated legally.

Plus full permissiveness for parents as representatives of consumers of our services. On the one hand, the fact that parents are on the board of the school, participate in discussions, control the budget is good. But when they start to get involved in the educational process, trying, for example, to choose textbooks, change teachers, this is no good.

How can a person who is ignorant of educational programs come and tell a teacher how he should work?

And we have it in the order of things. That is, Mr. Consumer of Services comes either to school or to dry cleaning with one attitude. Build everyone and teach them how to do it right. For he is His Majesty the Consumer.

The question of how and who can be brought up in such conditions is not worth it. You just try to put together a class after school for an hour for ANY activity. Yes, nothing will come of it, a modern schoolchild after the 7th grade has everything scheduled every minute. And by the way, they know their rights. And for the sake of a lesson in patriotism, let's say, no one will miss an English tutor. Because patriotism is outside the program, and English is paid for by the parents.

This is the question that Putin ordered to introduce patriotism into the school curriculum. As soon as they find a place for him - with great pleasure. But now it can only be inserted INSTEAD of some lesson. Instead of a physical education lesson, for example. But the children themselves are against it. They want to run, play, and not sit and listen about how to love the Motherland.

And it is completely unclear who will teach it.

I don't know where how, but today we have a terrible staff shortage. We cannot let go of old teachers who simply do not want to work for health reasons, we cannot afford. And the new ones ... Where to get them? No, we also watch TV, where they tell us about the "average" nice numbers of salaries. But, unfortunately, nothing can be bought with the numbers shown on the TV.

But the worst thing is not even in numbers. The worst thing is that in our pedagogical universities young people are not prepared at all for what they will have to face in school. Therefore, every September we somehow recruit new teachers, and in October-November, applications for resignation land on the director's table in an autumn flock.

And this is normal everywhere.

A young teacher with pink glasses comes and is faced with paperwork, plans, reports, pompous parents who begin to teach him, often not quite correctly, and at times completely. Inclusive learners. (The system of introducing children with mental disabilities into schools. - Approx. R.S.)

And a salary of 12 rubles at the start.

And do you want this teacher to bring up more? Whom? When? For what? Old teachers can still somehow live with categories and seniority, while young ones come and go. Because it is much more profitable to trade phones in MTS.

As for the fact that "a properly organized family can replace both the state and society," on the one hand, this is so. It is quite possible that now there is everything for this, both a distance learning system and distance learning. The only question is the price. Not all citizens of Russia can afford to fully educate their children outside of school. More precisely, perhaps, only the elites, who, however, and so practice it.

There is another disadvantage in this: the departure of parents from teaching their children in the framework of the school curriculum can simply sentence our conditional system of free education.

* * *

Summary: all this reasoning on the topic "you have to start with yourself" - talk about nothing. And a very convenient "nothing". People do not want to quit their jobs and replace "the state and society" for their child, well, it is not necessary. Let them grow as they are. Let the teachers go nowhere, as Dmitry Medvedev once said: "This is a vocation, and if you want to earn money, there are a lot of wonderful places where you can do it faster and better. The same business. "

Nothing has changed over the past four years, except perhaps Dmitry Medvedev, who received a less responsible, but no worse paid job. Unlike teachers, who for some reason do not want to choose to live under the guise of a vocation.

Only one question arises: where in 15-20 years will we find scientists and designers who will develop new types of weapons and protection? Who will teach and prepare them? And won't the agony of the Russian education system become the beginning of the agony of the whole of Russia?