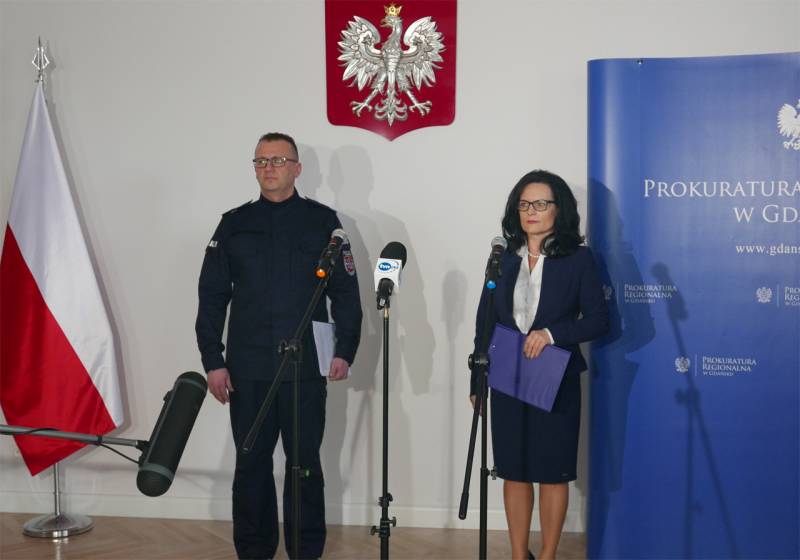 Ewa Bialik, press secretary of the Investigative Commission of the Polish Prosecutor's Office, made a high-profile statement related to the fall of the Polish plane number one near Smolensk in 2010.
Recall that then, in conditions of extremely unfavorable weather for flights, an airplane with Polish President Lech Kaczynski with his wife and dozens of Polish officials began an approach, which ultimately ended in tragedy. The investigation, which was carried out by both Russian and Polish specialists, established the guilt of the pilots and the presence of unauthorized persons in the cockpit in a state of alcoholic intoxication. After a while, the authorities in Warsaw decided to reopen the investigation and even carried out the exhumation of the bodies of President Kaczynski and his wife.
Now the National Prosecutor's Office of Poland is declaring that it has filed a lawsuit with the Warsaw District Court, on the basis of which it is required to arrest the air traffic controllers of the Smolensk-Severny airfield.
According to Ms Bialik, this will be the first step of the investigation commission of the Polish prosecutor's office towards the process of obtaining an international arrest warrant for dispatchers.
Bialik:
If the Warsaw District Court upholds the claim, then law enforcement officers will take further steps to detain the dispatchers.
These are actions amazing in their absurdity. After all, it was the Smolensk controllers who informed the crew of the Polish Tu-154 about extremely difficult weather conditions in the airfield area and strongly recommended landing at the alternate airfield (the version of the Belarusian Minsk was considered). However, the Polish pilots ignored the recommendations of the Russian air traffic controllers, which led to the disaster. Now the Polish prosecutor's office is going to carry out the detention of Russian air traffic controllers, following whose recommendations the aircraft commander could save dozens of lives.
From Polish comments:
Theater of the absurd.
Does the prosecutor's office have any questions for those preparing the flight for departure in Warsaw?
Based on this, it turns out that saving the lives of Polish officials in 2010 is no longer viewed by modern Warsaw as a missed opportunity ...
We will remind that earlier the subcommittee headed by the ex-Minister of Defense of Poland Antoni Macerevich announced the alleged discovery of traces of explosive on the Tu-154 wreckage. Moreover, during the initial careful study of the fragments of the liner (by both the Russian and Polish sides), no traces of explosives were found. In this regard, in Poland itself, many experts and ordinary citizens call the work of the special commission "an attempt to find an extreme in a situation where the real cause of the disaster lies on the surface."