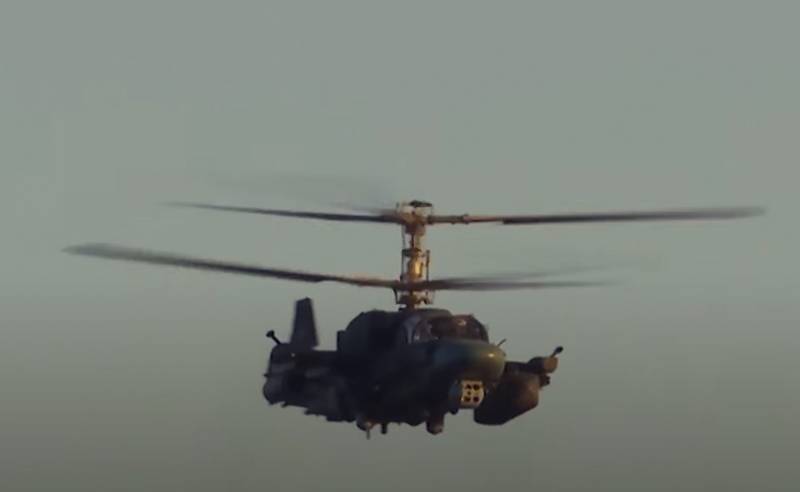 The press reported on the testing of the latest domestic Ka-52K Katran helicopters.
About this in an interview with the information service
RIA News
said the general designer of the NCV (National Center for Helicopter Building) "Mil and Kamov" Sergei Mikheev. According to him, the Ka-52K production technology has been fully mastered at a plant in the city of Arsenyev, Primorsky Territory.
Sergei Mikheev noted that by now the Ka-52K marine helicopters have passed the entire range of tests and are ready for serial production.
Sergey Mikheev:
There are no fatal remarks at the moment. I have no doubt that the created combat vehicle will go to the Navy.
To date, Katran helicopters are also involved in testing new Russian ships, including frigates of new projects, which provide for the possibility of receiving a helicopter. In particular, the boarding of each of the test ships is being practiced.
The Ka-52K is the naval version of the Ka-52, as well as the continuation of the line of naval helicopters, including the Ka-29 and Ka-31. Earlier it was announced that in 2017, "Katrans" were tested in the Syrian Arab Republic. Then they became part of the wing of the aircraft-carrying cruiser "Admiral Kuznetsov".
The helicopter has an improved avionics, which allows it to provide navigation in the absence of landmarks, which is effective for performing tasks in the sea zone.