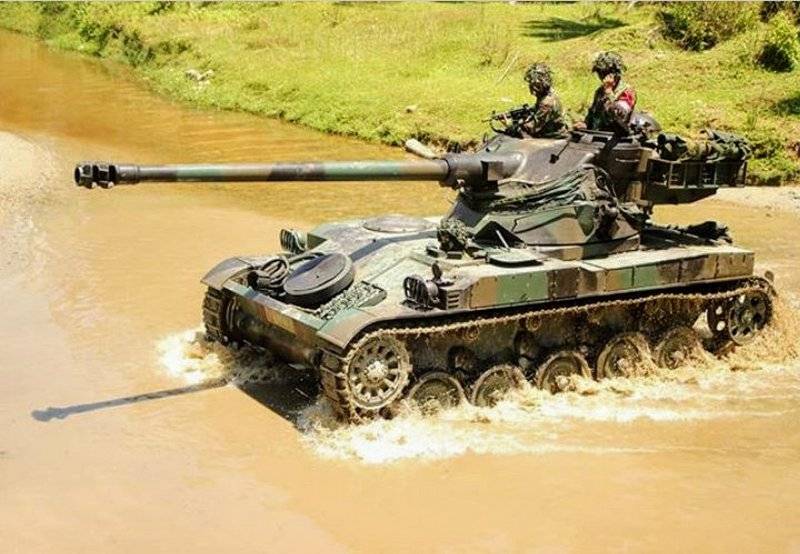 The high cost of developing and producing "fresh" models of military equipment forces the armies of even developed countries to operate outdated products, which have a service life of several decades. However, against this background, stand out individual copies, which in the near future can be celebrated almost a hundredth anniversary.
So, in Indonesia, a French light tank AMX-13 was seen in service. In the photos posted on the Web, he appears in service with the 5th Cavalry Battalion. This armored unit is based in Palembang, is under the command of Regional Military Command II and is the only "cavalry" unit located in southern Sumatra.
The AMX-13, seen in company with the AMX-VCI armored personnel carrier, took part in a company-level tactical exercise.
This light tank was created by French developers in the second half of the 1940s. Having undergone numerous modernizations, it was mass-produced in 1952 - 1964 (in Argentina until 1985). Depending on the specific version, the tank had different main armament: 75-mm, 90-mm and 105-mm guns.