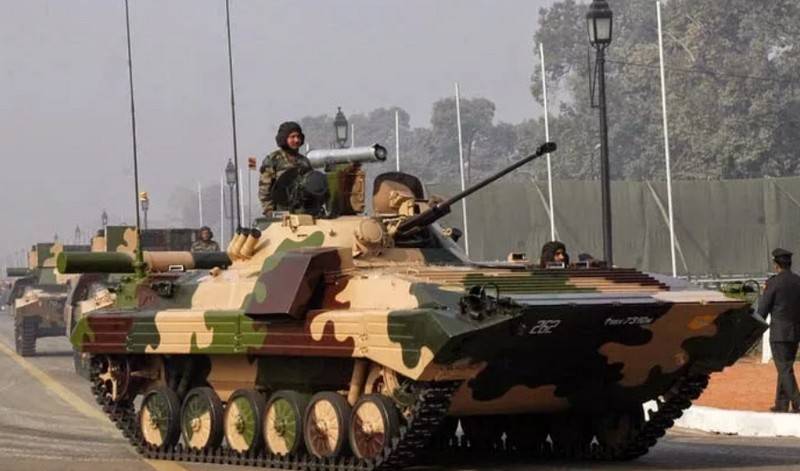 The Indian Ground Forces intend to modernize the BMP-2 / 2K Sarath infantry fighting vehicles in service. According to the Hindustan Times, it is planned to modernize 811 infantry fighting vehicles, assembled under license at Indian enterprises.
The Indian Army Command announced a tender for the modernization of the BMP-2 / 2K, sending a proposal to national companies, which must send their proposals within six weeks. It is assumed that the modernization will take place at Indian enterprises, while the share of Indian equipment should be at least 40%.
Applicants for the contract are invited to develop a BMP-2 prototype equipped with a gunner's thermal imaging sight and a third-generation commander's panoramic sight, a modern fire control system and an automatic target tracking system. The armament will remain the same. Each applicant will receive one BMP to create a prototype, which will most likely be tested in 24 months.
In the command of the Ground Forces, the upcoming modernization was explained by the "blindness" of the BMP at night and the inconsistency of sighting devices with "modern combat conditions."
It is possible that Russia will be involved in the modernization of the BMP, since it has the appropriate technologies and can supply components. The participation of foreign partners is stipulated by the agreement.