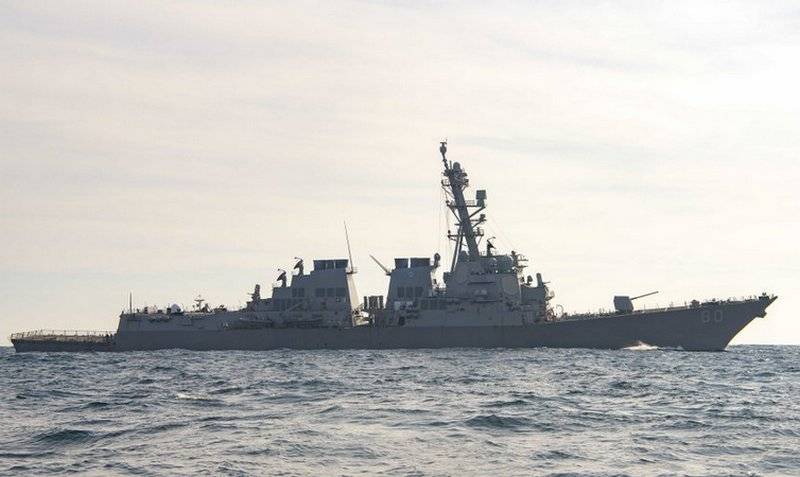 NATO has recently become a frequent visitor to the Black Sea, at the moment there are three ships of the alliance in its water area. According to information portals, as well as the press service of the Black Sea
fleet
, the French reconnaissance ship was joined by an American destroyer and a British reconnaissance ship.
On Tuesday evening, the American missile destroyer USS Roosevelt (DDG-80) entered the Black Sea. According to the command of the 6th operational fleet, the destroyer was sent to the Black Sea for "regular naval operations."
The 6th Fleet regularly operates in the Black Sea to support its allies and partners in the region
- said in a statement from the fleet.
Following the American destroyer into the Black Sea on Wednesday morning, i.e. today, the British Royal Navy's reconnaissance ship HMS Enterprise, officially considered a multipurpose hydrographic survey vessel, entered. It is equipped with multibeam echo sounders and multiple towed transducers for data collection.
Currently in the Black Sea is a large French naval reconnaissance ship Dupuy de Lome, conducting electronic reconnaissance in the interests of the French Military Intelligence Directorate (DRM).
The press service of the Black Sea Fleet emphasized that all NATO ships that entered the Black Sea were taken under continuous monitoring of the forces and means of the fleet. It is clarified that the American destroyer was taken under the control of the Russian frigate "Admiral Essen".
Note that the entry of the American destroyer into the Black Sea caused a violent reaction from the Ukrainian media.