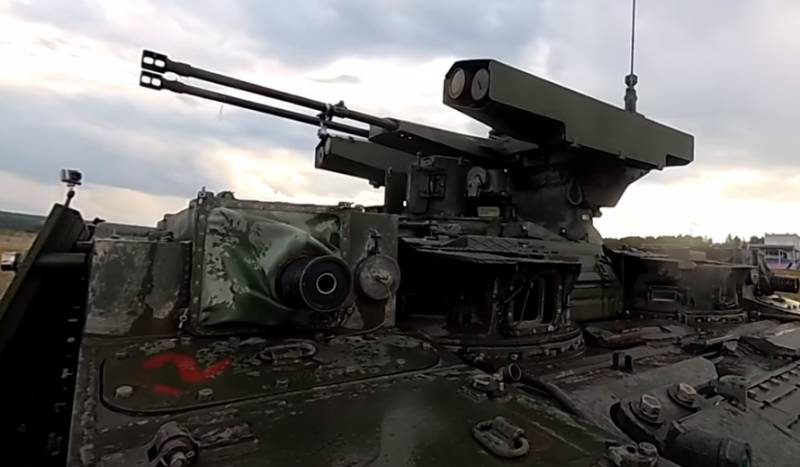 With the modern development of anti-tank weapons, even the most modern
Tanks
may be vulnerable. And this vulnerability can be characteristic both in open areas and in urban areas. That is why many armies of the world are solving the problem of creating military equipment to cover tanks. In Russia, this task has already been solved. Her decision was embodied in the creation of a tank support combat vehicle (BMPT) "Terminator".
The Terminators are used not only in the Russian Armed Forces. For example, Kazakhstan acquired a batch of such BMPTs for its army, and several other countries are considering the possibility of buying them.
BMPT, based on its name, is part of tank units and is designed to defeat enemy anti-tank weapons.
In the next issue of the "Military Acceptance" program on the "Zvezda" TV channel, a detailed story is presented about the BMPT "Terminator" - vehicles that are called "tank bodyguards". At the same time, "Terminator" is capable of hitting any of the modern tanks. Moreover, it often happens that the "Terminator" bypasses modern tanks in terms of target destruction rate.
During one of the trainings, the T-90M tank used the Attack missile, and the BMPT hit the target with the Invar 9M119M missile. Both missiles hit the target, but the missile fired by the BMPT did it faster.
"Military Acceptance" tells about the protection of the "Terminator", about the range of destructive weapons, about the peculiarities of their use.