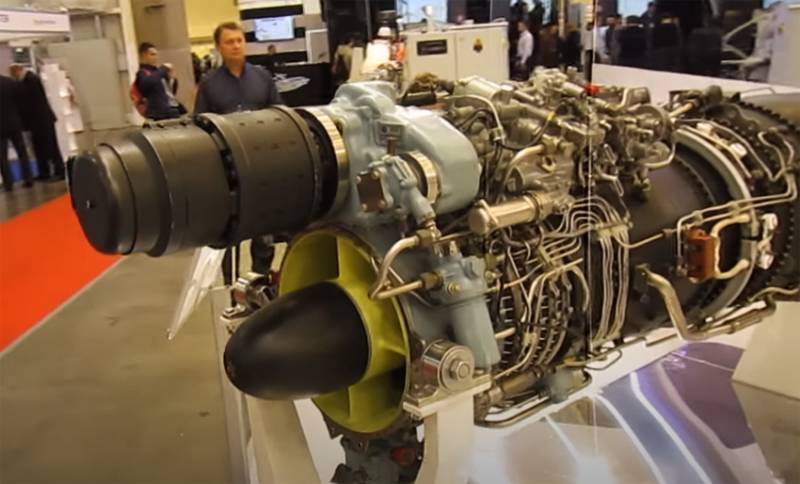 Motor Sich products
The Shevchenko District Court of the Ukrainian capital is considering a motion to remove the arrest from the shares of Motor Sich. Recall that earlier the company's management was negotiating with the Chinese business to sell them and their affiliated structures in Ukraine itself of a controlling stake. However, the United States intervened, and the sale of Motor Sich shares to representatives of the Chinese business community was effectively canceled. However, as it turned out, part of the company's shares were sold to the Chinese back in 2016.
Today the judge Lidiya Schebunyaeva, who is leading the trial, announced that the court refused to satisfy the petition of the defense and shareholders to lift the arrest imposed on Motor Sich shares.
Press service of the Shevchenko court in Kiev:
Refuse to satisfy the petition of representatives of the shareholders of Motor Sich JSC. The decision is not subject to appeal.
It is reported that the full text of the resolution with clarifications will be submitted on September 18.
Ukrainian media reported that the honorary president of Motor Sich, ex-people's deputy Vyacheslav Boguslaev, was invited to the court session today. He was summoned as a witness. But he did not appear at the court hearing on the removal of the arrest from the company's shares. The lawyer's petition to postpone the hearing due to the absence of the witness by the judge was rejected.
Vyacheslav Boguslaev is the very person who announced the sale of his own block of shares to Chinese businessmen in 2016. According to Boguslaev, this was done in order to save the enterprise.
For reference: Motor Sich is engaged in the production, repair and maintenance of gas turbine aircraft engines.