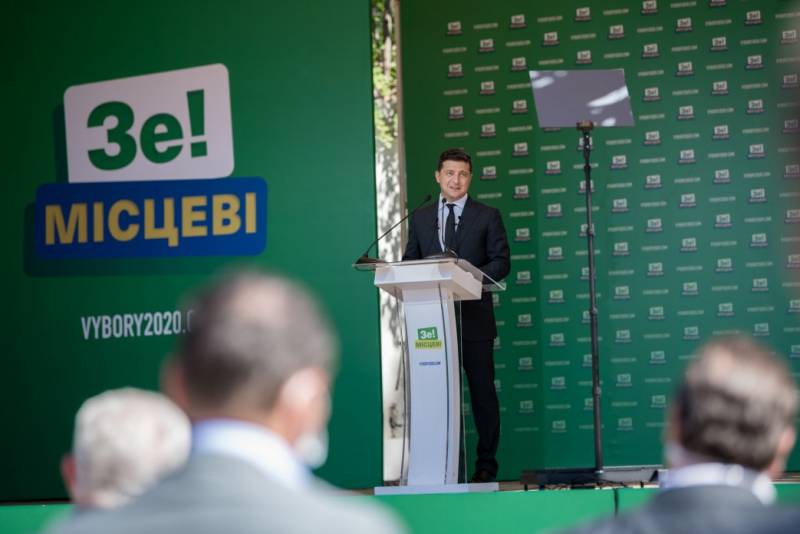 Preparing for a visit to Austria, the Ukrainian president gave an interview to Austrian journalists. One of the topics that worried them turned out to be related to the situation in Belarus. In particular, they talked about the fact that Kiev, in fact, did not recognize the results of the presidential elections, in which the Central Election Commission of the Republic of Belarus declared the victory of Alexander Lukashenko by a large margin from competitors.
Answering a question about his attitude to events in Belarus, Vladimir Zelensky said that he "supports the people, not the authorities." A strange statement: it turns out that if the majority of representatives of this very people elected the president, then, according to Zelensky's logic, this choice can be ignored?
Zelensky:
There people are fighting for peace and democracy, without violence and aggression. Nobody sets fire to buildings, nobody throws stones. But the authorities treat them cruelly.
The Ukrainian president said that the following is important for him:
So that there is no bloody bath in Belarus. But if the government refuses to engage in dialogue with the people, then a version of the Maidan may result.
At the same time, Volodymyr Zelenskyy said that he does not see in the Republic of Belarus a figure that would unite for many forces, around which the Belarusian people could rally.