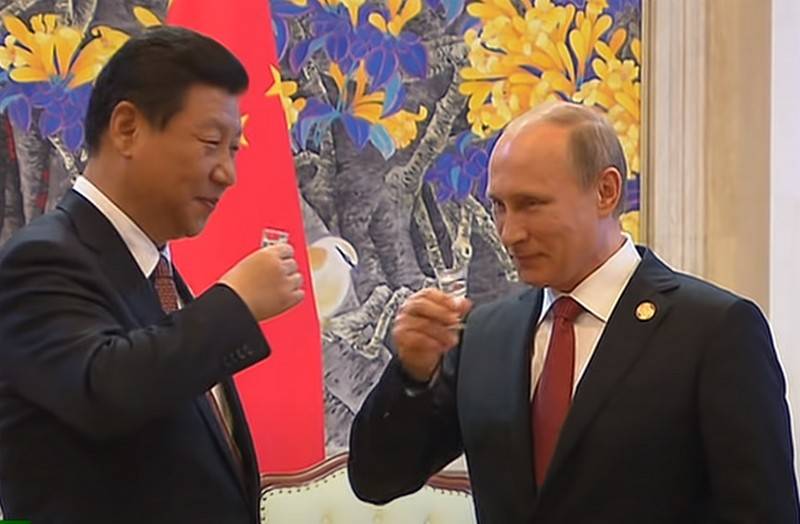 Attempts by the United States, the most powerful country, to lead allies and other states in the world as its vassals have failed. And the main failure of the United States is the rapprochement of Russia and China, the former special assistant to President Ronald Reagan Doug Bandow is convinced, writes The National Interest.
The most threatening for the United States is the increasingly close ties between China and Russia, the author writes. Vladimir Putin and Xi Jinping held more than 30 personal meetings, and the PRC leader called on both countries to "oppose hegemony and unilateralism," meaning, of course, the United States. The "arrogance of the United States," Bandow is convinced, drove them to make friends, and economic pressures drew closer together.
At the same time, countries cooperate not only in the economic sphere, but also in the military sphere, increasing their ability to "project power and limit the dominance of the United States."
Now even staunch supporters of America's rampant supremacy are getting nervous over the collaboration of the world's second largest economy and the world's second strongest army.
- declares the author.
In his opinion, the American authorities need to end the policy of confrontation with Russia and sit down at the negotiating table in order to find compromises that will suit both sides. As an example, Bandow proposes to announce the end of NATO expansion or to recognize de facto the annexation of Crimea. At the same time, he emphasizes that the United States does not face the task of making Russia its ally, the main thing is that it does not become an ally of China.