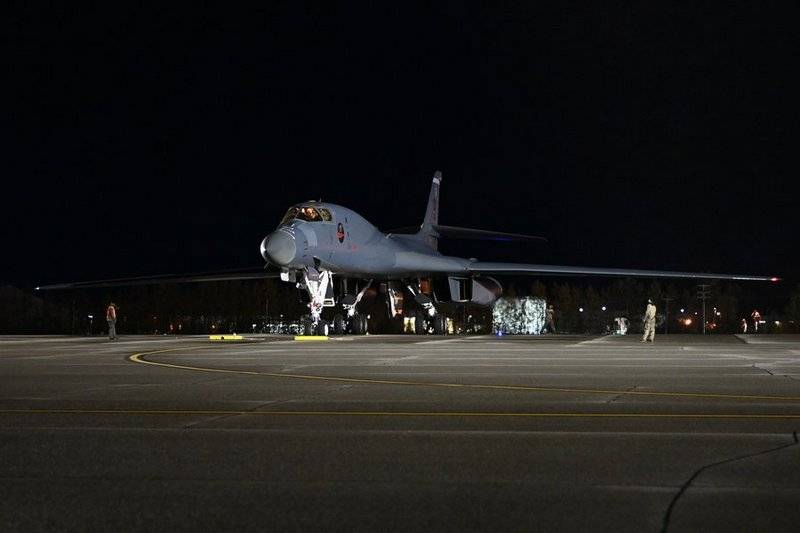 The United States has significantly increased the number of combat aircraft flying near Russian borders. Three B-1 Lancer bombers flew near Russian islands in the East Siberian Sea, US European Command reported.
Texas-based B-1 Lancer bombers from the US Air Force reserve yesterday flew (...) from Texas to the easternmost point of the US European Command's area of ​​responsibility. Immediately after the [completion of] the mission in the international airspace over the East Siberian Sea, the aircraft and their crews were sent to an airbase (...) in Alaska
- said in a statement.
The bombers spent 14 hours in the air, part of the flight took place near Wrangel Island and the New Siberian Islands.
B-1 Lancer showcases how American strategic bombers can help carry out any mission anywhere in the world
- emphasized in the command.
Meanwhile, it became known that four B-1 Lancer bombers were transferred to Andersen base on the island of Guam in the western part of the Pacific Ocean.
The US Air Force Command in the Pacific said that the bombers were deployed "to maintain order in the region," clearly hinting at containing China.
Bombers from Expeditionary Squadron 34, 28th Bomber Wing are deployed to conduct Pacific Air Force exercises with Allies and Partners and the Combined Forces, and to contain and enforce a rule of law international order in the region
- said in a statement.