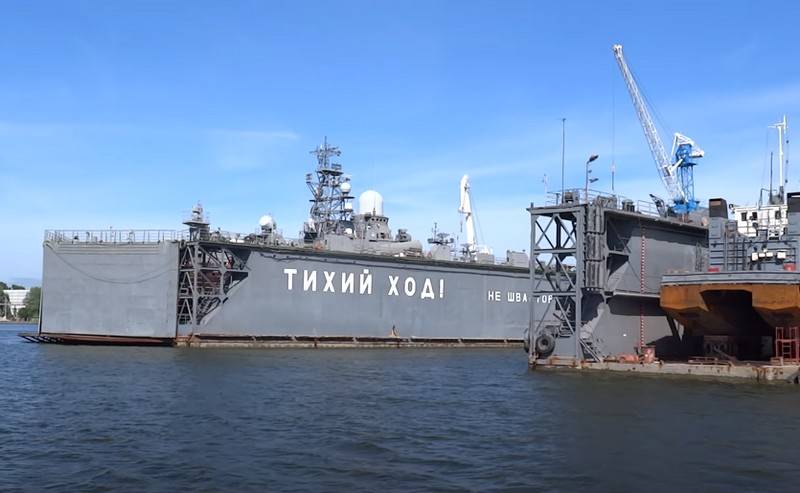 The Ministry of Defense is completing the first stage of modernization of the main naval base of the Baltic
fleet
... As reported
"News"
with reference to the military department, the updated base will be able to receive ships of the first rank.
The first stage of modernization of the naval base in Baltiysk is coming to an end, the completion of work is planned before the end of this year. At the moment, the berths have been completely repaired, communications have been replaced, and treatment facilities have been built. The access roads are being repaired. The total length of the rebuilt berth is 3 km. The second stage of modernization will start next year, 2021. In the course of the work, it is planned to create new communication systems, storage, repair and maintenance facilities.
The military department emphasizes that the updated naval base in Baltiysk will be able to receive and service modern ships of the first and second ranks. In addition, as a result of modernization, the dependence on hydrometeorological conditions will decrease and the safety of anchorage and basing of ships will increase.
On the updated base, according to military experts, if necessary, it is possible to create a serious group of ships that will take control of a strategically important area.
(...) we focus on the logistics of the naval forces. Now we will have another full-fledged naval base, which has not been paid attention to for many years. This means that we have an opportunity to bring our strike forces closer to NATO's borders. In addition, conditions are being created in order to provide the Navy with everything necessary for effective strikes against sea and land targets.
- commented on the reconstruction of the naval base, vice-president of the Academy of Geopolitical Problems, Colonel Vladimir Anokhin.