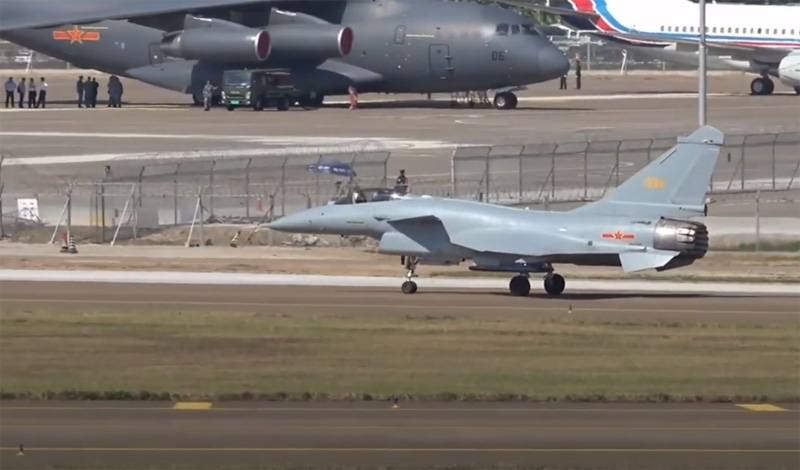 The Ministry of Defense of Taiwan claims that Chinese aircraft are approaching the borders of the island nation for the second day in a row. Taipei sees this as a threat to national security.
Indeed, China has been conducting large-scale military exercises near Taiwan's borders in recent weeks. This includes the flights of the Su-30 and J-10 belonging to the Air Force of the People's Liberation Army of China. On Thursday morning, Chinese aircraft appeared in the air defense zone in the southwest of the island. The Taiwanese air defense forces managed to spot a Su-30 fighter, a J-10 fighter and a Y-8 anti-submarine aircraft.
Taiwanese Foreign Minister Joseph Wu called the actions of the Chinese side a threat to peace and stability in the region. The military department also made similar accusations against the neighboring state, urging the world community to pay attention to China's "aggressive actions".
However, for Beijing, as you know, the Taiwan issue is one of the most painful. China does not recognize Taiwan as a sovereign state and believes that the existence of such a country is a direct violation of the territorial integrity of the Celestial Empire. There is no doubt that if it were not for the support from the United States and its allies, China would have long ago tried to solve this problem. It is no coincidence that the Chinese armed forces pay great attention to the development of amphibious operations, increase the amphibious capabilities of their
fleet
.
The PRC restrains from more decisive actions only the risk of intercession for Taiwan by the United States and the start of a full-scale war in the region. But China has never concealed that it is ready for an armed confrontation if necessary. Taiwan, in turn, is also developing the capabilities of its armed forces, giving priority to the organization of coastal and air defense. Like China, Taiwan also conducts regular military exercises, practicing actions to organize the defense of the island in the event of an attempt by a potential enemy to attack.