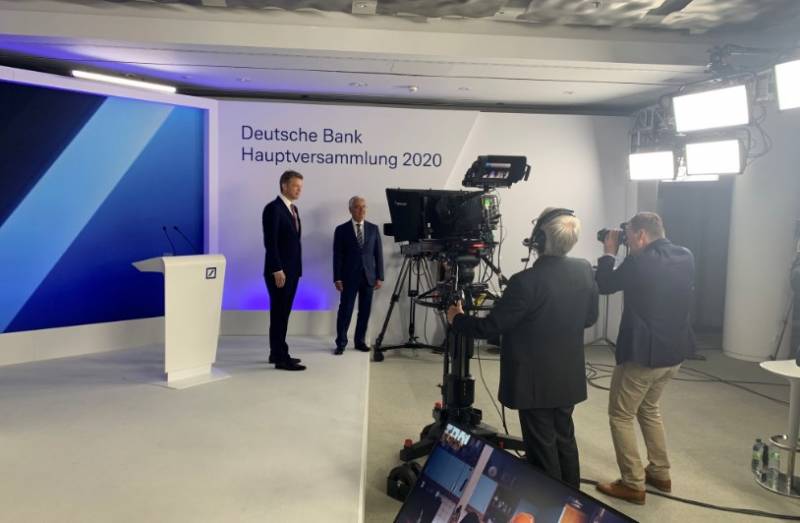 The Office of Foreign Assets Control (OFAC) and Deutsche Bank Americas Trust Company (DBTCA), a subsidiary of Deutsche Bank, have entered into a settlement agreement. It says about the agreement of the financial structure to make two payments totaling 583,1 thousand dollars.
This was reported on the official website of the US Treasury.
The American monitoring organization has convicted DBTCA of "a clear violation of the Crimea-related sanctions." She fined a structure subordinate to a German bank $ 157,5 thousand for processing a large payment related to a series of purchases of fuel oil through the United States, in which there was a property interest in a company from Cyprus, which was under US sanctions. OFAC believes that the financial institution could have verified the participants in the transaction, but did not take advantage of this opportunity. The rest of the fine was assessed for other violations.
Deutsche Bank Americas was hit by the Cypriot oil trader IPP Oil Products (Cyprus) Limited, which was blacklisted in the US in July 2015. A week later, the trust company makes a payment of $ 29 million for a series of fuel oil deliveries, in which the commercial interest of the sanctioned enterprise was also present. The payment was made in the interests of a company from the Krasnodar Territory, which, as stated, is engaged in trade transactions in Crimea.
In the US, they make it clear that it was not easy to catch the "sanctions activity", since several companies with trade relations operate in the chain at once, including in offshore zones. But "dollar transactions did allow it."