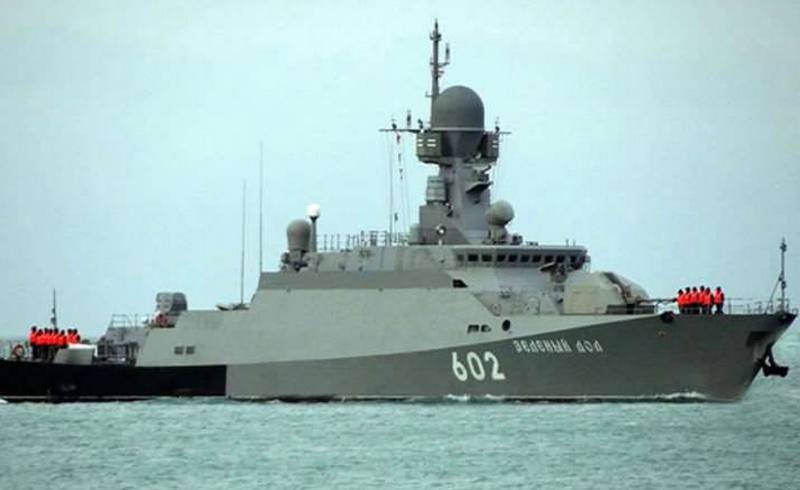 Russian small missile ships (MRK) of the Buyan-M project are capable of operating in the North. According to the Russian Ministry of Defense, the Zeleny Dol MRK successfully fired the Kalibr cruise missile in the waters of the White Sea.
MRK project 21631 "Green Dol" arrived at the Northern Fleet in mid-August this year together with MRK project 22800 "Odintsovo". The ship passed through inland waters from the Baltic Sea to the Arctic, crossing the Gulf of Finland, the Neva, Lake Ladoga and the White Sea-Baltic Canal. In the North
navy
RTOs made calls to Severodvinsk and Severomorsk. In total, the "Green Valley" covered over 3300 nautical miles.
As the Ministry of Defense later reported, the MRK, being at one of the Northern Fleet's sea ranges in the White Sea, successfully launched the Kalibr cruise missile, hitting the coastal target at the Chizha training range. Currently, RTOs are returning to Baltiysk.
As noted, the tests carried out showed the possibility of using, if necessary, small rocket ships in the northern direction. Before that, it was not known whether small-sized MRCs would be able to operate in the Arctic zone.
The ships of the project 21631 "Buyan-M" are the modernization of the project 21630 "Buyan" and belong to the multipurpose ships of the "river-sea" class. Designed to protect the economic zone of the state. The main armament is the Kalibr-NK long-range universal missile system for eight vertical silos.
Displacement 949 tons. Length 74,1 meters, width 11,0 meters, height 6,57 meters, draft 2,6 meters. The maximum speed is 25 knots. Cruising range - 2500 miles, autonomy - 10 days. Crew - 52 people. Installed water jet propulsion.