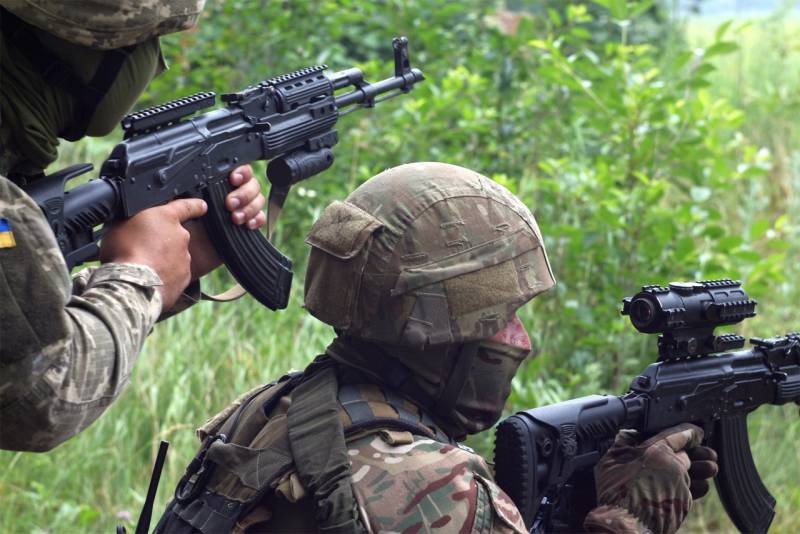 There are reports from the territory of Donbass that Ukrainian security forces have resumed shelling of the territory of the DPR. The report says that Ukrainian troops fired on the territory where the checkpoint near the village of Oktyabr is located. This is the southern part of the Donetsk People's Republic.
The shelling at about 12:35 was carried out from the village of Gnutovo controlled by the Armed Forces, which is about 8 km from the aforementioned October. During the day, the Ukrainian military opened fire on the territory of the DPR three times.
It is also reported that at about the same time (about 12-13 hours) an explosion occurred in the Hnutovo area. The People's Police Department of the DPR does not report what caused the explosion. Information on this matter appeared at the Ukrainian headquarters of the so-called Joint Forces Operation.
The Ukrainian report says that two servicemen blew up on PMN-2. This is a push action anti-personnel mine. Both servicemen were sent to the hospital. It also reported one dead Ukrainian serviceman.
From the Ukrainian summary:
A serviceman who was blown up by an unknown explosive device near the village of Novgorodskoe, Donetsk region, died in the hospital.
We will remind that on the eve of Donetsk there were reports that the head of the DPR Denis Pushilin gave the order to postpone the operation to destroy the Ukrainian fortifications near the contact line to September 9. The DPR notes that the NM of the republic will be forced to take this measure, since the strengthening of the Ukrainian army in the immediate vicinity of the contact line violates the agreement, allowing the Ukrainian security forces to fire on the territory of the republic.