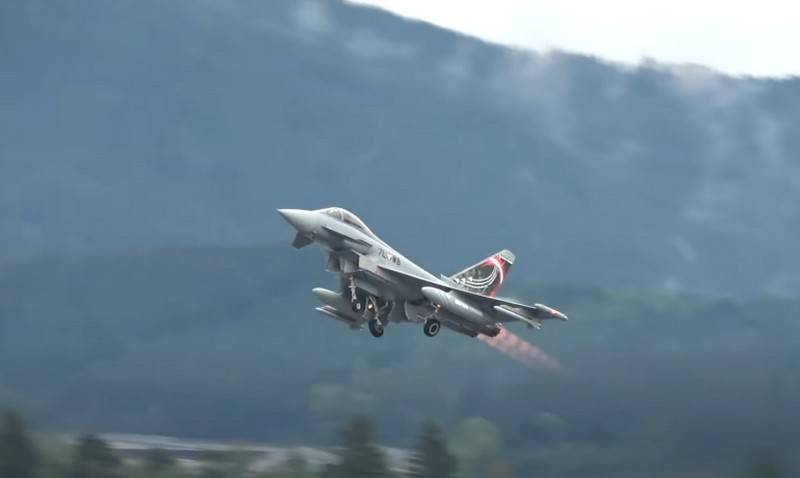 Indonesia may purchase Eurofighter Typhoon EF-2000 fighters instead of Russian Su-35s. According to VIVA, Austrian Defense Minister Claudia Tanner has approved the sale of fighters from the country's Air Force to Jakarta.
The head of the Austrian military department, Claudia Tanner, responded positively to a letter from Indonesian Defense Minister Prabowo Subianto, in which he requested the sale of 15 EF-2000 Eurofighter Typhoon fighters from the Austrian Air Force. Tanner said Vienna is ready to work with Jakarta and hold the necessary negotiations to approve a potential fighter sale. At the same time, the Austrian General Staff received an order to prepare a deal.
The fact that the Indonesian Minister of Defense sent a letter to the Austrian Ministry of Defense became known in July this year. In a letter to Prabovo, Subianto offered Austria to sell 15 EF-2000 Eurofighter Typhoon fighters to Indonesia, which are not operated in the country's Air Force due to a corruption scandal, and their sale opens up opportunities for both sides to "solve their own problems." The Austrian Air Force plans to write off these fighters, starting this year.
The Indonesian Air Force intends to replace the existing F-5 fighters with new aircraft. To this end, Jakarta signed a contract for the purchase of 11 Russian Su-35s, but the contract is currently "frozen", mainly due to US pressure. In Indonesia itself, there are both opponents of the purchase of Russian aircraft, and those supporting this deal.
Most likely, if Indonesia signs a contract for Austrian fighters, the deal for the Russian Su-35 will be canceled. While the issue with the Su-35 remains open.
Recall that the contract for the acquisition by Indonesia of 11 Su-35 fighters was signed on February 14, 2018 in Jakarta. The contract value is $ 1,154 billion, of which 50% ($ 570 million) is covered by counter deliveries of Indonesian goods (which actually should not have been delivered to Russia, but sold on the international market).