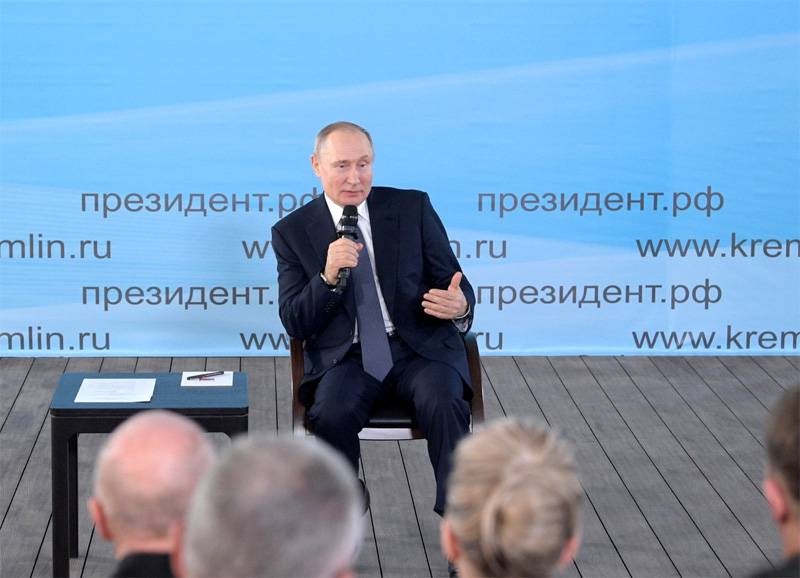 Gregor Gizi, representing the German party "Left", made a statement about the alleged poisoning of Russian opposition leader Alexei Navalny. According to Gizi, in order to answer the question about the possible poisoning and its consequences, it is necessary to consider the situation with who in general could benefit from it.
Gregor Gisi:
The version that the president of Russia is behind the poisoning is absurd. In my opinion, the version that this is the work of a distraught loner from the special services or opponents of the Nord Stream 2 project may be much more plausible.
According to Gizi, if it really was a poisoning, then it was a man who knew perfectly well that they would try to blame the Kremlin.
Gizi:
Putin must be extremely stupid to order this. And that's why I don't believe in this version.
Gregor Gizi notes that there was no interest for Putin to make an "attack" on Navalny, let alone poison him with battle poison.
On the eve of another representative of the Left party, Sarah Wagenknecht, noted that if Berlin is going to impose sanctions against Russia and stop the construction of SP-2, accusing Moscow of violating human rights, then we need to be consistent and refuse to supply hydrocarbons from the US and Saudi Arabia. Arabia, where people are still executed.
The representative of the German party "Alternative for Germany" Gunnar Lindemann - a Berlin senator - published a material in which he spoke about Navalny's connections with financial circles represented by George Soros and representatives of the Clinton family. Lindemann believes that these forces could have decided on the poisoning of Navalny (if any) in order to try to discredit the Russian government on the international arena.