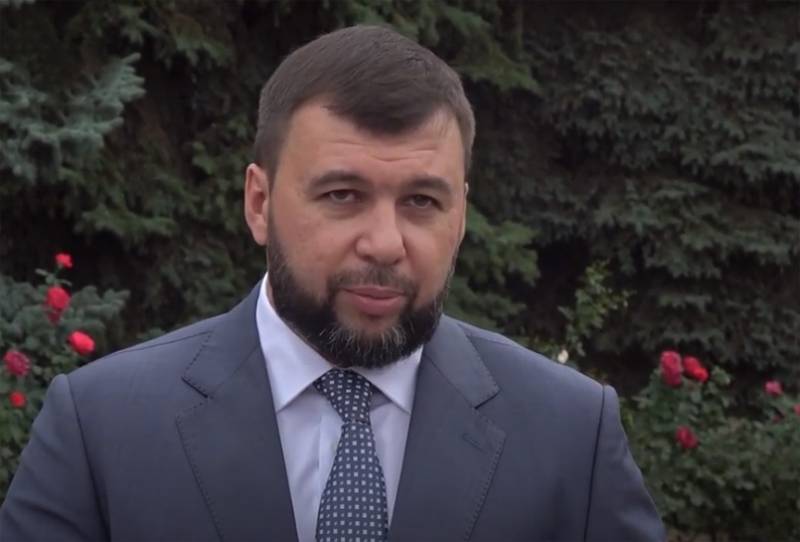 The head of the Donetsk People's Republic did not dare to give an order, which, in fact, was provided for by his own ultimatum to the Ukrainian side. Let us recall that Denis Pushilin demanded that the Ukrainian side eliminate all the fortifications of the security forces near the Gorlovka village of Shumy. If Ukraine does not liquidate these fortifications by September 7, then an order will be given to destroy them by the forces of the NM DNR, - as the press service of the DPR head said.
Now it becomes known that Denis Pushilin gave a different order to the people's militia of the republic. On the basis of this order, a military operation to destroy the fortifications of the Armed Forces of Ukraine, not eliminated by the Ukrainian side in the Gorlovka area, will begin on September 9.
Information about the postponement of the operation near Gorlovka is confirmed by Colonel Basurin, deputy head of the DPR NM department. According to Eduard Basurin, the activity of the Ukrainian military in the area of ​​the Shumy settlement has been observed over the entire recent period. Instead of dismantling the existing military infrastructure, Ukrainian security forces are building additional facilities in the immediate vicinity of the contact line, which is a flagrant violation of agreements.
Basurin:
After reporting to the head of the Republic about what is happening in the area of ​​the village of Shuma, he decided to continue monitoring the situation and postpone the start of the operation to eliminate the Ukrainian fortifications to 10:00 on September 9, 2020.
It is noted that Pushilin ordered "not to cancel, but to postpone" the operation.
Experts believe that the operation may not start on September 9. Moreover, the statements of the head of the DPR can be used by the Ukrainian side for provocations, because in Donetsk not only a specific date has been named, but also the exact time of the beginning of the proposed operation.