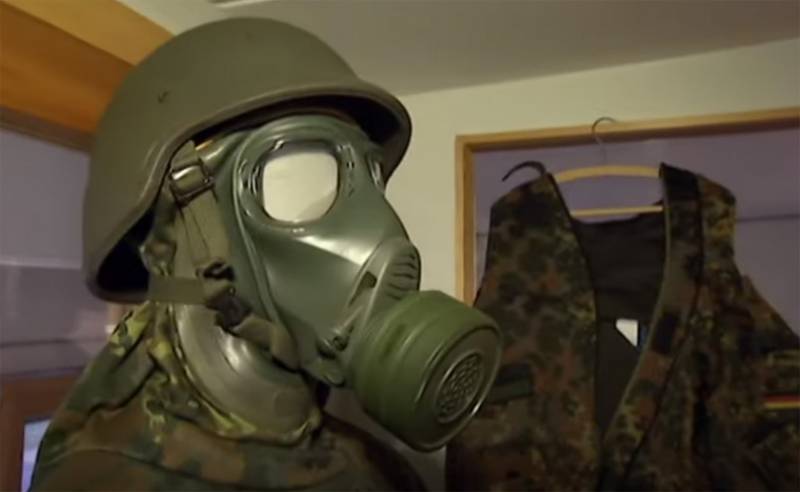 The statement of German military toxicologists on the situation with Alexei Navalny managed to cause a wide public response.
We will remind that earlier in the government of the Federal Republic of Germany, with reference to the toxicologists of the Bundeswehr, it was stated that "traces of a substance from the Novichok group were allegedly found in the body of the Russian oppositionist. Russia demanded that the German side provide specific data. German Foreign Minister Heiko Maas said that Germany "is ready to share information with Russia and provide legal assistance."
And today, following the statements of Maas, the Bundeswehr Institute of Toxicology is receiving statements that "the laboratory representatives cannot provide any data on the situation with Alexei Navalny, since this is unacceptable from the point of view of security and for reasons of secrecy". It is reported in its
material
"New Newspaper".
In a statement from representatives of the toxicology laboratory of the German army, it is said that "this is a sensitive area", and therefore "information cannot be provided."
Such words caused a resonance due to the fact that they actually exactly repeat the statements previously made in the United States and Britain after accusing Russia or Syria of allegedly using chemical weapons, including BOV. The statements were as follows:
We have proofs, but we cannot provide them to you, since they are secret.
In this regard, experts in Russia believe that another "spectacle" is being played out in Germany, which, as, for example, in the case of the Skripals in Britain, aims at another round of the sanctions confrontation against Russia. In this case, the goal has already been announced - sanctions against the unfinished Nord Stream-2 gas pipeline.