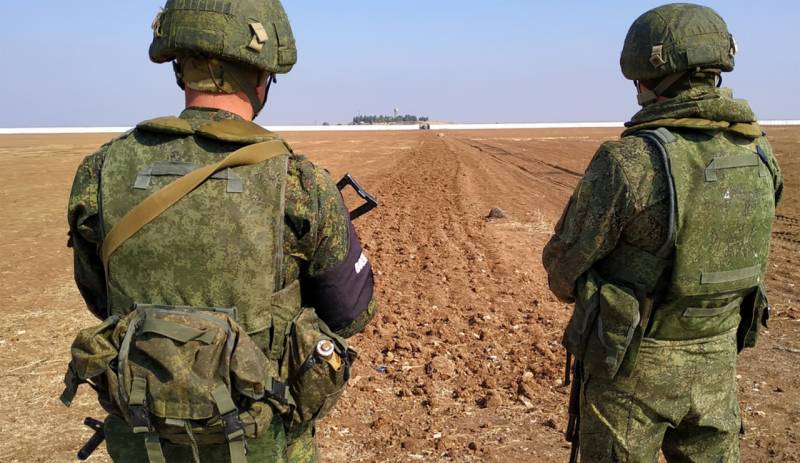 The American weekly Newsweek came out with noteworthy material on the Russian military presence in Syria. The material tells about the position of the American authorities today regarding the presence of the Russian military contingent in the SAR.
The author of the material, with reference to a representative of the US State Department, writes that the White House "does not insist on the withdrawal of Russian troops from Syria." At the same time, it is noted that the United States insists that the Iranian military leave the territory of Syria.
Describing its own military presence in the SAR, which is illegal from the point of view of international law, Washington says that "the main course remains unchanged - the fight against ISIS and Al-Qaeda (terrorist groups banned in Russia). At the same time, it is added that the United States "will continue to support the democratic forces in Syria." Today, such forces in Washington mean Kurdish detachments, some of which are involved in the exploitation of the Syrian oil fields by the Americans.
American political scientists, meanwhile, make it clear that for Trump the Russian military presence in the SAR is "not so important." The main message is this: if the Americans are not interfered with with Syrian oil, then the Americans do not really care what contingent Russia keeps in Syria.
Newsweek added that the US authorities are claiming an "additional target" in Syria:
This is the protection of oil fields.
Protection from whom? From the Syrian government? ..