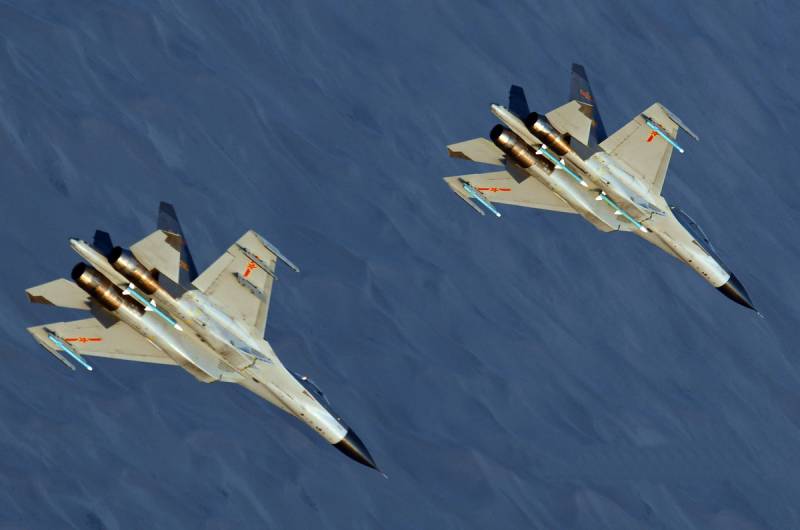 The past week has been full of air and ground incidents involving various types of aircraft. Traditionally, the United States Air Force has the largest number of accidents, which is apparently caused by the increased intensity of flights.
On September 1, there were reports of a crash near Norfolk during a training flight of the US Navy Northrop Grumman E-2C Hawkeye reconnaissance aircraft (this type of equipment is an important part of the aircraft carrier's wing). Four crew members safely left the vehicle in distress through the main cockpit door, already equipped with parachutes, as dictated by safety requirements. They reportedly received no serious injuries. The plane was completely burnt out on the ground.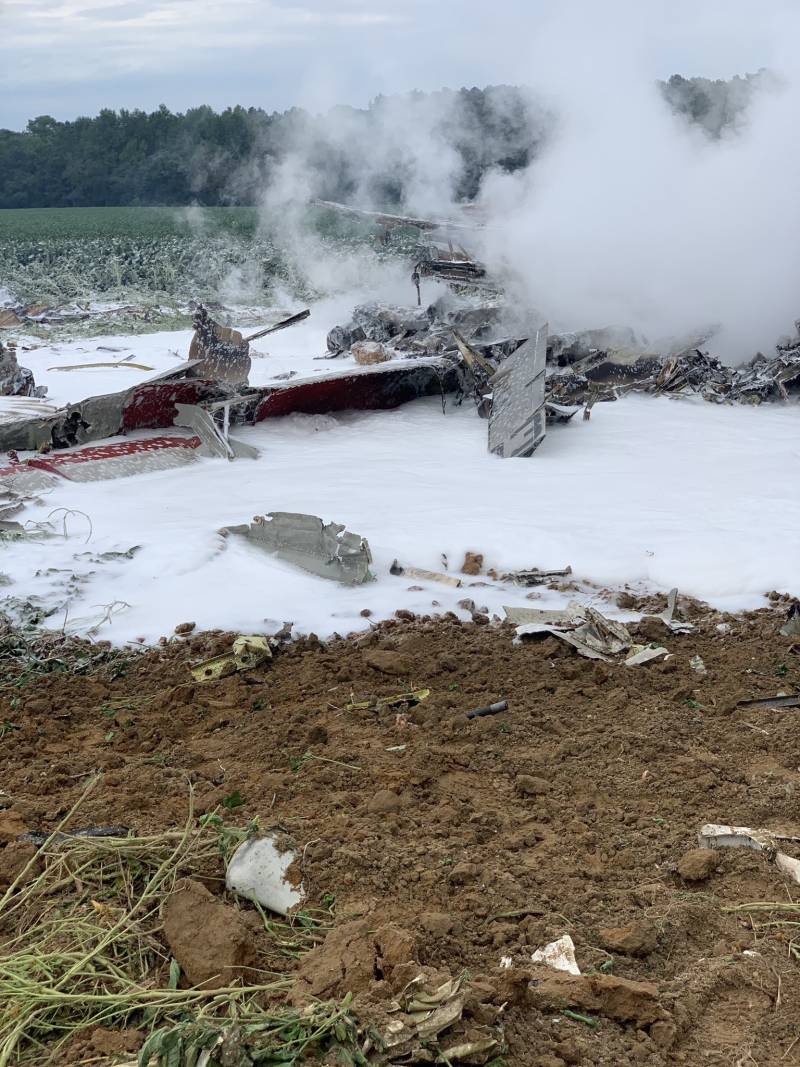 "Remains" E-2C
On the same day, the Afghan National Army crashed while landing in Takhar province. As stated, the cause of the accident was a technical malfunction. On board the vehicle carrying the wounded, there were 17 people. Only two of them received "superficial injuries".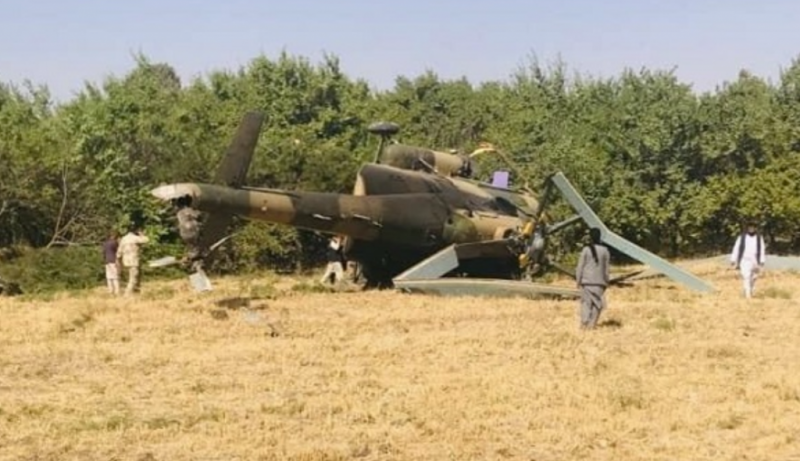 Mi-17
The plane of the French president, Airbus A330, suffered damage to its left wing earlier this week, which caused it to hit the hangar wall while it was being towed. The incident took place during the stay of the French leader in Lebanese Beirut. According to reports, the car was repaired by specialists on the spot.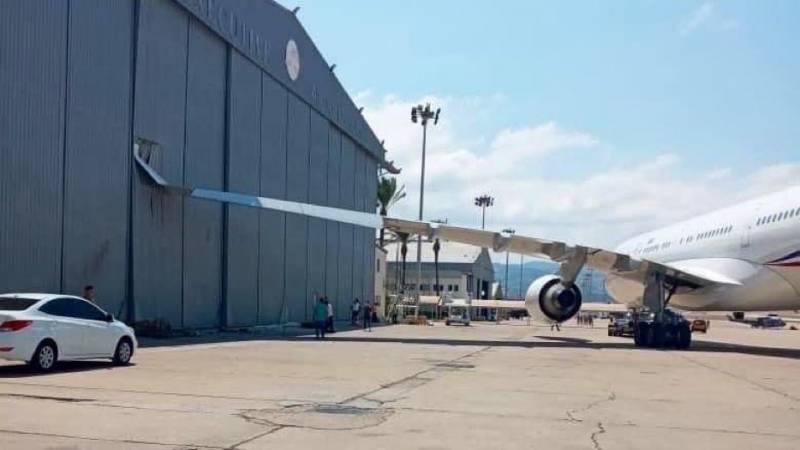 A330
On September 2, a US Air Force MQ-9 Reaper drone was damaged during an attempt to take off at Holloman AFB. Details of the incident were not reported.
On September 3, a CH-53E Super Stallion US Air Force helicopter assigned to New River Air Force Base in North Carolina made an emergency landing. All of the Marines left the vehicle unharmed before it was engulfed in flames and destroyed by the fire.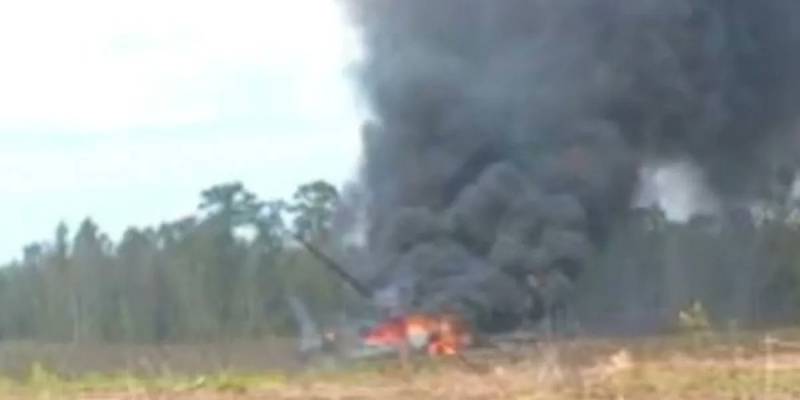 CH-53E
There is still no complete clarity regarding the accident that occurred in China. An unidentified PLA Air Force fighter, believed to be a Su-35 or Chengdu J-10, reportedly crashed near Guilin, in the southern province of Guangxi. At the same time, the 5th brigade of the 2nd air division of the Air Force is located in Guilin, which operates another type of equipment - the J-11, an interceptor created on the basis of the Soviet Su-27.
The pilot successfully ejected, but was injured while landing. The scene of the incident is located 900 km from Taiwan's airspace. In connection with the Indian media, there were unconfirmed reports that he was shot down by the air defense of the island state.
Air Force Command has emphasized that it strongly condemns such malicious acts aimed at deliberately creating and disseminating false information on the Internet in an attempt to confuse audiences.
- said the Taiwanese military.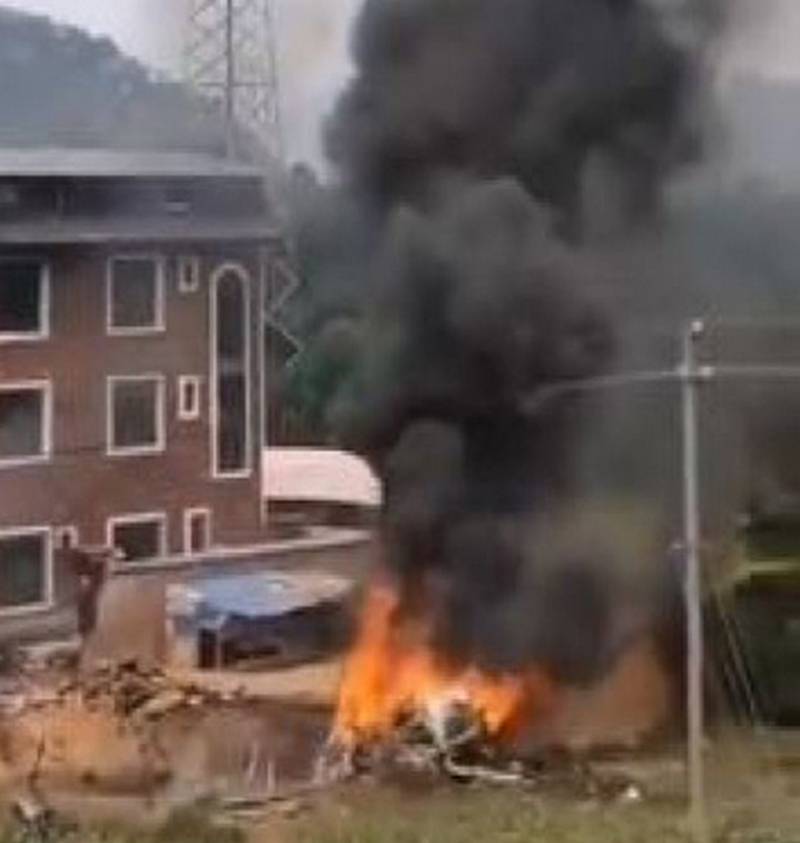 # 最新 消息, 侵擾 飛越 台海 和 南海 的 中共 解放軍 蘇 愷 35 戰機 廣西 墜毀 飛行員 重傷 有 視頻 為 證 pic.twitter.com/N3SEDsnl2E

- Cheng Kaifu (@ Taihoku1895) September 4, 2020
September 4, 2020