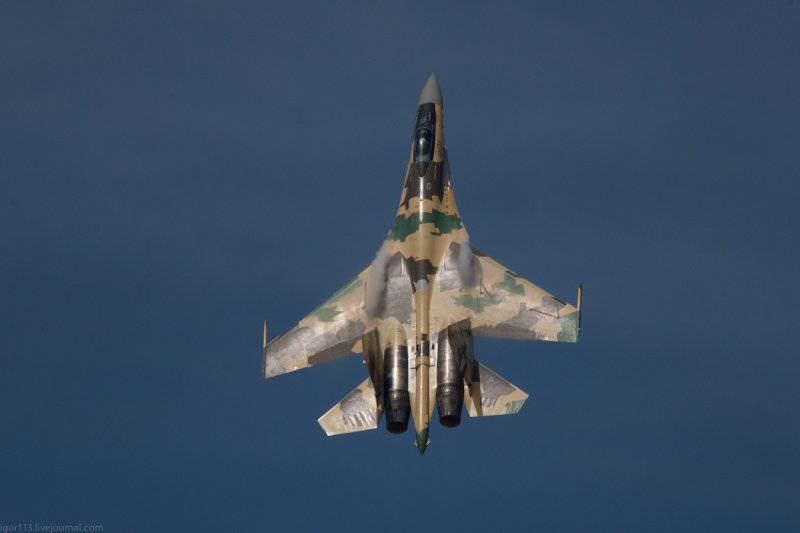 Flight tests with real combat use of the Su-35S multifunctional super-maneuverable fighter are currently being conducted as part of the state joint tests (GSI) at the State Flight Test Center of the Russian Air Force. The obtained technical and accuracy characteristics of sight-and-aiming systems and combat use modes basically correspond to the declared technical task, the press service of the Sukhoy Company OJSC reports.
During the GSI, a significant volume of flights was performed to assess the flight technical characteristics, strength, stability and controllability, the power plant and the on-board equipment complex. Important ground and flight tests were carried out to verify the functioning of the information management system, communications complex, navigation, and the radar system. At the stands of the Sukhoi Design Bureau and subcontractors, active work is underway to conduct ground tests of the systems and systems of the aircraft.
Total flight test program performed more than 650 flights.
Su-35 - deeply upgraded super-maneuverable multi-generation fighter "4 ++". It uses the technology of the fifth generation, providing superiority over fighters of a similar class. The distinctive features of the aircraft are the new avionics complex based on a digital information control system, an integrated on-board equipment system, a new radar station with a phased antenna array with a large range of airborne targets with an increased number of simultaneously followed and fired targets and swivel vector thrust.