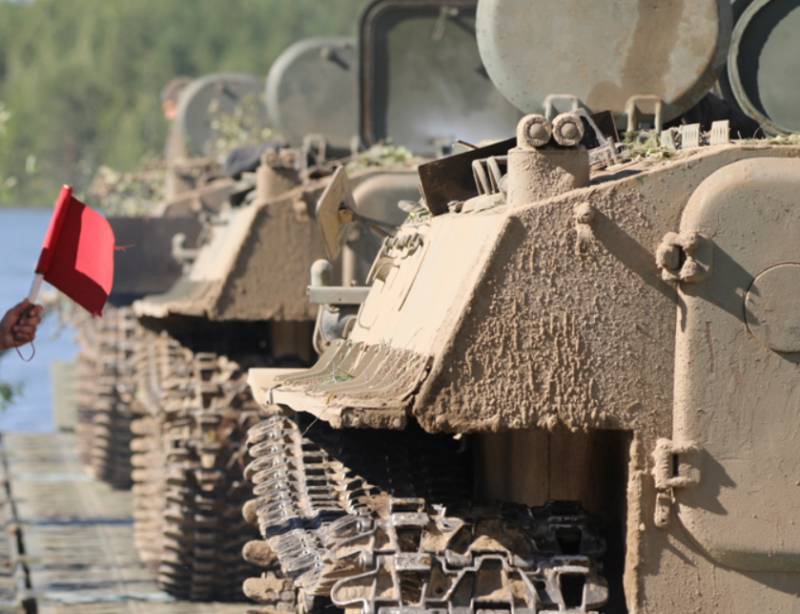 The Polish press continues to draw possible scenarios for further events in Belarus. Probably a favorite topic of Polish observers is the consideration of the situation of "probable military invasion by Russia."
The Polish edition of Defense24 has published a material in which the version of the "power scenario in Belarus" is considered.
The author of the material writes that the calmness with which Minsk and Moscow react to the events taking place on the streets of Belarusian cities "can be deceiving." The article says that instead of "green men" in Belarus, "black men" can say their word, whose services "Alyaksandr Lukashenka is ready to use if he is pinned to the wall".
At the same time, on the pages of the Polish edition, attention is focused on the fact that Russia has all the legal possibilities to send security officials to Belarus, since both Russia and Belarus have previously signed the relevant standards in the format of the Union State.
Author of the article:
Putin has legal grounds for providing military assistance to Lukashenka. The only problem for Putin is to find a suitable reason to start providing such "assistance." The arrival of radicals from the territory of Ukraine is considered as an option.
Defense24 states that the only reason why Russia refuses to directly interfere in the affairs of Belarus by force is Lukashenka's shaky position in the republic itself.
Material Author:
Therefore, the Kremlin needs something more suitable than the request of the self-proclaimed president.
The material notes that for Lukashenka today, by and large, only one scenario is realistic - to calm the situation in the republic with the help of Russia, but at the same time Russia expects certain guarantees of loyalty from his side.