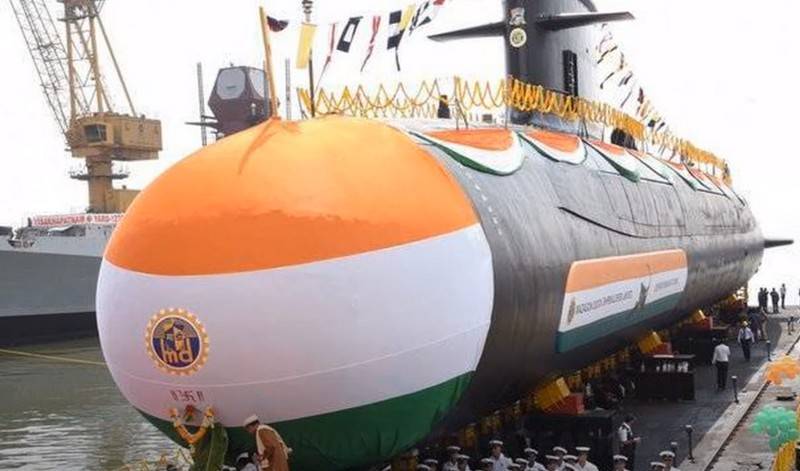 India is ready to announce a tender for the construction of six non-nuclear submarines for the country's navy. According to the Press Trust of India, the tender is likely to be announced by early October this year.
According to the terms of the tender, which has not yet been announced, the NNNs are to be built in India within the framework of a "strategic partnership model" that allows Indian companies to join forces with foreign ones. Submarines must be built to close the gap with the growing capacity of the PLA Navy.
Two Indian shipbuilding companies and five foreign ones are allowed to participate in the tender. The final version includes: Indian Larsen & Toubro (L&T) and state-owned Mazagon Dock Shipbuilders Limited (MDL), as well as German ThyssenKrupp Marine Systems, Spanish Navantia and French Naval Group. Two more companies are not named, but it is expected that they will be the Russian CDB MT "Rubin" and the South Korean Daewoo Shipbuilding & Marine Engineering.
As part of the tender, the Indian Ministry of Defense will send a request for proposals to Indian companies, which will have to submit their detailed proposals and select a foreign partner from the list presented.
In total, the Indian fleet plans to replenish 24 new submarines, including six nuclear submarines. Today, the Indian Navy has 15 non-nuclear submarines and two nuclear submarines. At the same time, the PLA Navy has more than 50 submarines.