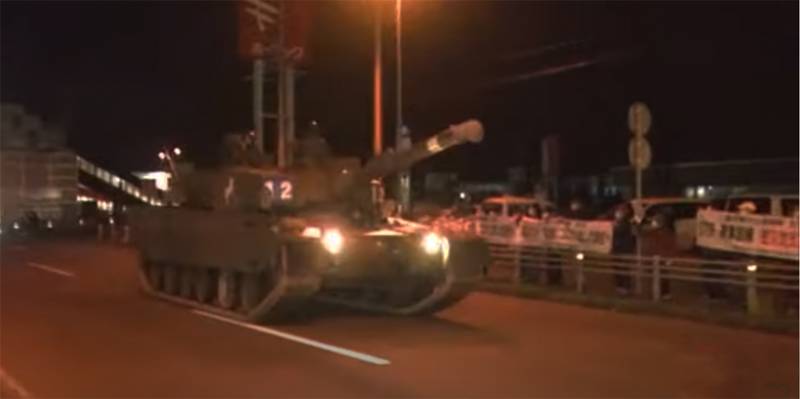 Residents of the Japanese city of Kushiro were wary of the exercise, during which armored vehicles of the country's self-defense forces (the name of the Japanese army) appeared on the streets of the city. Among other units of armored vehicles in the port city of Kushiro, located on the island of Hokkaido, 50-ton
Tanks
Type 90.
Local residents are especially wary of the fact that the Japanese military command decided to conduct maneuvers using armored vehicles at the very moment when people began to protest against coronavirus restrictions on the island of Hokkaido. The most massive actions these days took place in Kushiro, the population of which is about 185 thousand people.
The tanks and infantry fighting vehicles deployed in Kushiro represent the 7th Division of the Japanese Ground Forces.
From a report by Japanese journalist Yukio Uesugi:
Now tanks are passing through the city. And this is an urban area with residential areas. Night time. The passage of a column of armored vehicles creates a lot of noise.
The very situation with protests against the restrictions associated with the pandemic in Japan managed to split society. In the same Kushiro, some take to the streets, believing that the restrictions do more harm than good, others criticize the protesters, claiming that they are "leading Japan on the wrong path."
Against the background of the exercises that the command decided to hold in Hokkaido, Japan is talking about "excessive militarization".
It should be recalled that a few days ago Japanese Prime Minister Shinzo Abe announced his resignation, referring to his health condition.