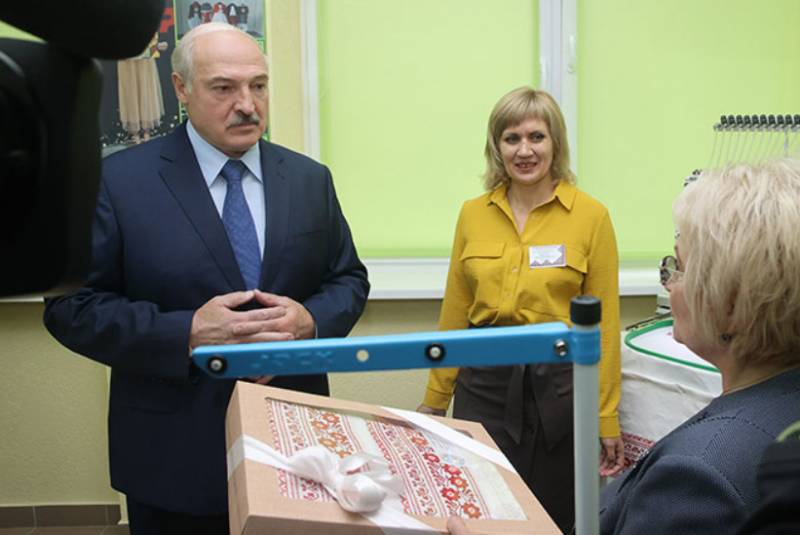 Belarusian President Alexander Lukashenko, who recently decided to call Russia not an ally, but a "partner", has again changed his rhetoric. Now Lukashenko suddenly remembered that it is necessary to support and develop the Union State of Belarus and Russia. The Belarusian president, who is being attacked not only by the opposition forces, but also by ordinary Belarusians, made such a statement during his visit to Baranovichi.
According to Lukashenka, it is necessary to preserve "our common Fatherland - from Brest to Vladivostok."
Alexander Lukashenko added that "two peoples from the same root" live in a common homeland. He said he would keep him "along with Putin."
Notable statement from the head of the Republic of Belarus:
We are brothers today.
Why only "today"? How will it be tomorrow, again depends on Lukashenka's mood?
In his speech, the President of Belarus announced:
Russian President Putin and I have already drawn our conclusions. And no matter what they blather in our squares, our common Fatherland will be preserved.
In this regard, another question arises: why was nothing heard from Lukashenka about fraternal Russia and a united Fatherland before the chair swayed beneath him against the background of thousands of protests? Apparently, the person was overly confident in himself and in the correctness of the chosen "multi-vector" policy.