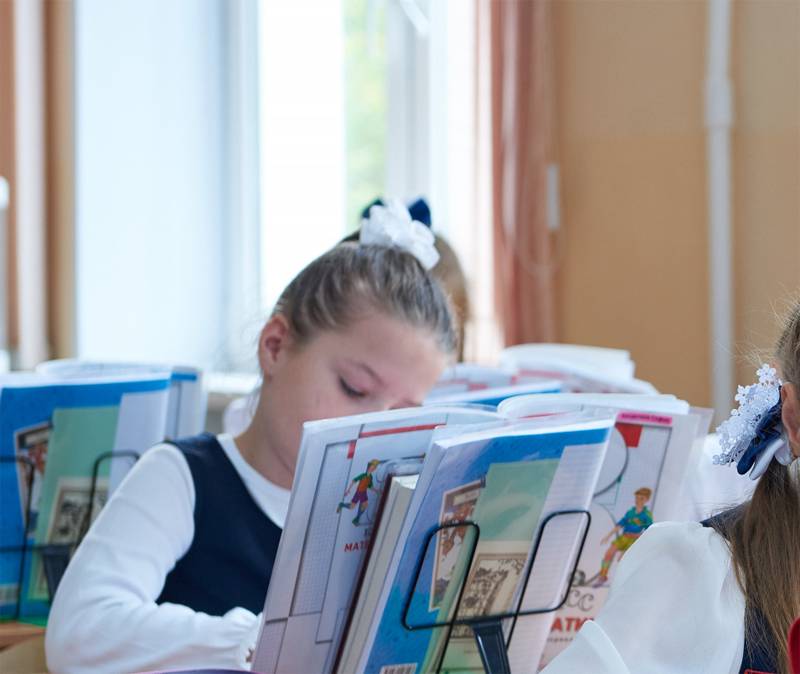 Knowledge Day is celebrated in our country today. And for obvious reasons this holiday is special this year. For millions of Russian schoolchildren and students, it is truly long-awaited. The kind of training that everyone is accustomed to - without attempts to replace live contact with teachers and peers with "distance learning" - has not existed since the end of March.
The pandemic has made its own adjustments to the process: more than five months without normal education, without schools, colleges, technical schools, universities. The all-consuming Internet ...
The traditional holidays were supplemented by forced "vacations", when students could study exclusively through their computer monitor or through a smartphone - and even then, if such technical capabilities were available to students and students. The real effectiveness of such training, as shown by practice and evaluations by thousands of teachers, schoolchildren and students, was more than controversial.
But on September 1, 2020, educational institutions, despite the panic statements of conspiracy theorists, will open their doors to millions of schoolchildren and students. Training will begin with an All-Russian lesson dedicated to the 75th anniversary of Victory in the Great Patriotic War.
Due to the continuing threat of the spread of infection, the relevant departments ordered to make certain changes in the educational process. The simultaneous entry into the buildings of schools and other educational institutions is suspended. Instead, access to the buildings will be organized in stages - for different classes (study groups), as well as through different entrances. The changes between lessons are planned to be organized in such a way that students of different classes (students of different groups) had minimal contact. In educational institutions, while a ban on mass events within their walls will be in force.
Unusual Knowledge Day. General rules will not be held either - they will be held only for students in grades 1, 9 and 11, if we are talking about large schools in the country.
A feature of educational activities is also associated with unprecedented sanitary safety measures: not only classical wet cleaning and airing, but also monitoring the body temperature of students, equipping educational institutions with posts with disinfectants, additional surface treatment, maintaining social distance, etc.
Of course, all this will create additional difficulties, to a certain extent increase the load on the education system itself. And therefore, today "Voennoe Obozreniye" wants to wish the entire Russian educational system worthily to go through this difficult path associated with the coronavirus pandemic, and to continue to implement one of the most important tasks - training and educating the younger generation, a generation whose level of knowledge and culture, from possibly the implementation of skills and abilities, by and large, depends on the future of the entire country.