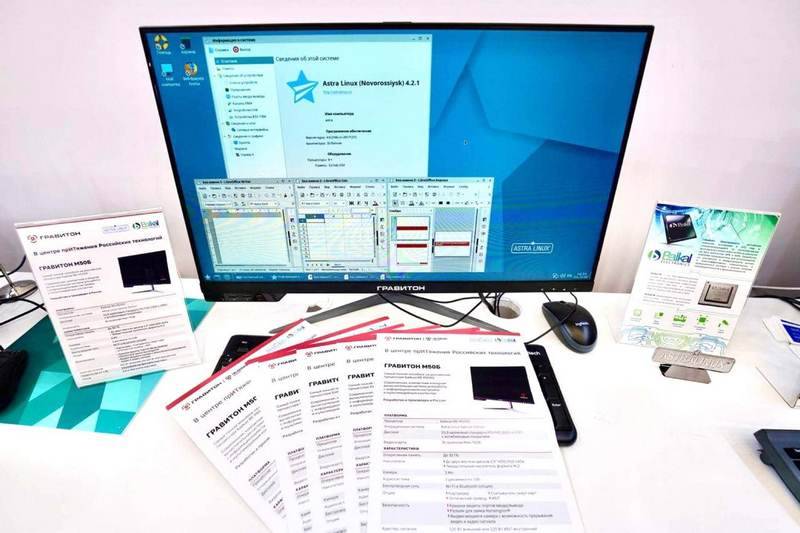 The Astra Linux group of companies and the 3Logic Group Science and Technology Center within the framework of the Army-2020 forum showed the Russian compact monoblock "Graviton M50B" with the "Baikal BE-M100" processor, running under the special purpose operating system Astra Linux.
According to the developers, this device is suitable for organizations participating in the import substitution program. It is reliable and provides information security. The novelty is positioned as a ready-made solution for creating an automated workstation for a civil servant. The Graviton M50B monoblock has received an examination certificate from the RF Chamber of Commerce and Industry, confirming its Russian production. In the near future, it is expected to be included in the "Unified Register of Russian Radio-Electronic Products" of the Ministry of Industry and Trade of Russia.
The monoblock is certified for use with Russian operating systems and is suitable for use in organizations implementing an import substitution strategy in the IT sector. Our solution, protected from the point of view of cyber threats and physical impact, is undoubtedly the subject of interest of the Russian Ministry of Defense and other power structures.
- stated in 3Logic Group.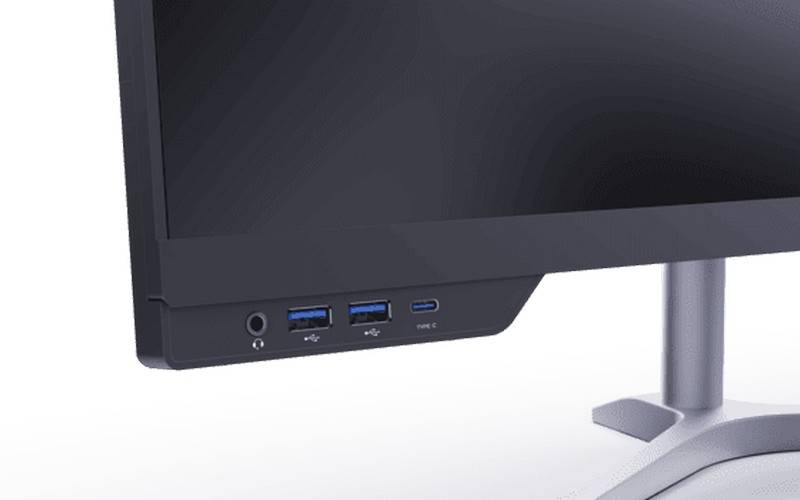 Specifications: Processor - Baikal BE-M1000, operating system - Alto Workstation 9, Astra Linux Special Edition release Novorossiysk version 4.2, display - 23,8-inch IPS FHD standard (1920 x 1080), RAM - up to 32 GB, graphics controller - built-in Mali-T628, drives - up to 2 x 2,5 "HDD / SSD SATA, solid-state drive - PCI-e / SATA M.2 format, camera - 2 megapixels, audio system - 2 speakers of 3 W each, Wi-Fi + Bluetooth (optional), front panel 2 USB 2.0 ports, 1 Type C port, combo microphone / headphone jack, rear panel - 2 USB 3.1 ports, 2 USB 2.0 ports, VGA, HDMI out, RJ- 45, 1 audio port, microphone port.
Options: card reader, smart card reader, optical drive, uninterruptible power supply, I / O port protection cover, power supply.