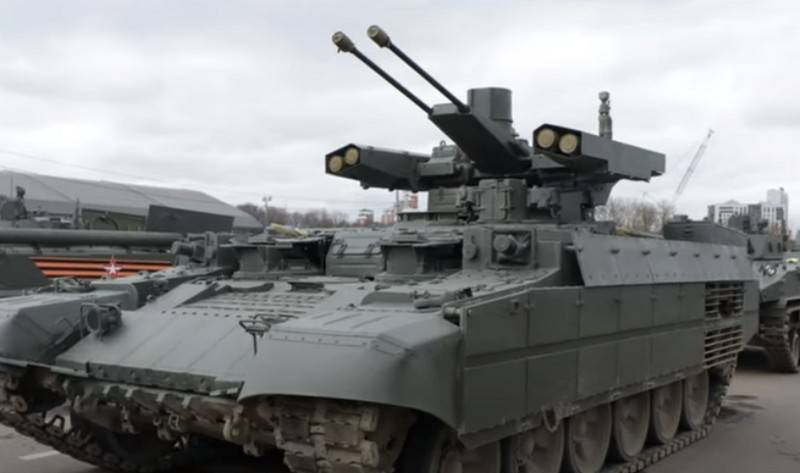 New variant of the support vehicle
tanks
(BMPT) is currently being developed at Uralvagonzavod. The new vehicle is being built on the basis of the unified Armata platform. This was stated in an interview with TASS by the general director of the Uralvagonzavod concern, Alexander Potapov.
According to the general director, the new BMPT will receive a combat module with 57-mm cannons. In addition, the name of the combat vehicle will be Russified in contrast to the previous version, which has a foreign name "Terminator". Potapov promised to think about the name of the new BMPT. Other details have not yet been reported.
If we talk about BMPT, then the next step could be the installation of such a combat module on the Armata platform in 57 mm caliber. We are working on this too. And in this direction we will continue our development and research. The only thing that has already grown strongly is the name "Terminator". I still want a Russian sound. Let the terminators be in the USA, and we will have Ilya Muromets, Vladimir Monomakh or someone else
- said the general director of UVZ.
Today, the Russian army is armed with the Terminator BMPT based on the T-72 tank. The armament of the vehicle is 30-mm automatic cannons and the Ataka-T anti-tank missile system. The main purpose of the BMPT is to support tanks in the offensive, neutralize enemy manpower.