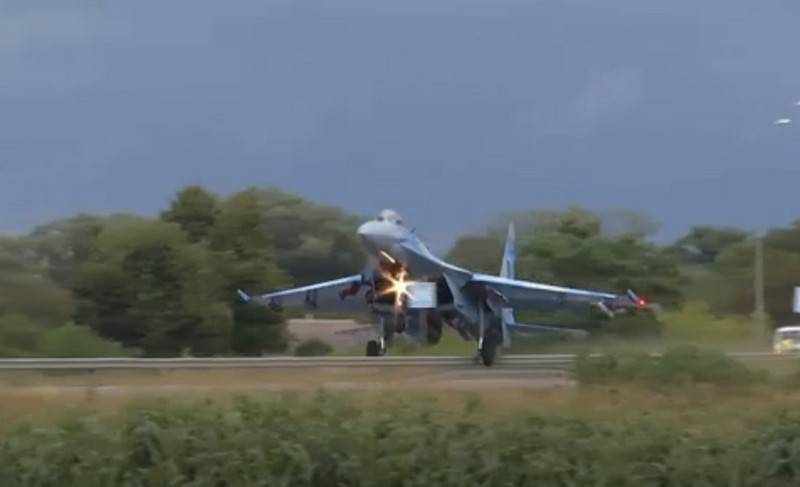 Frame - Ministry of Defense of Ukraine
A video of the Ukrainian Air Force exercises in the Rivne region, where the pilots of Su-27 fighters practiced landing on the Kiev-Chop route, appeared on the Web. The corresponding video on YouTube was published by the Ukrainian TV channel 2 + 2.
As follows from the video, one of the Su-27 fighters, when practicing takeoff and landing on a highway, demolished a road sign when descending. The description for the video says that the fighter touched a road sign that informed about the recommended speed of 90 km / h, after which, together with its debris in the air intake, it rose into the sky. As follows from the video, the fighter was not damaged and was able to continue its flight. The road service of the Rivne region explained that the knocked down sign is not something new, several of them are demolished every year, but usually cars are engaged in this. They also promised to install a new sign soon.
The press service of the Center air command did not comment on this incident in any way, stating that the exercises on take-off and landing on the highway are an element of preparing and practicing tasks "in order to protect the sovereignty and integrity of Ukraine and its citizens."
As previously reported, the Ukrainian Air Force conducted exercises on the Kiev-Chop highway section between the villages of Krupets and Mikhailovka, Radivilovsky district, Rivne region. Su-27 fighters from the Center air command of the Armed Forces of the Armed Forces took part in them.