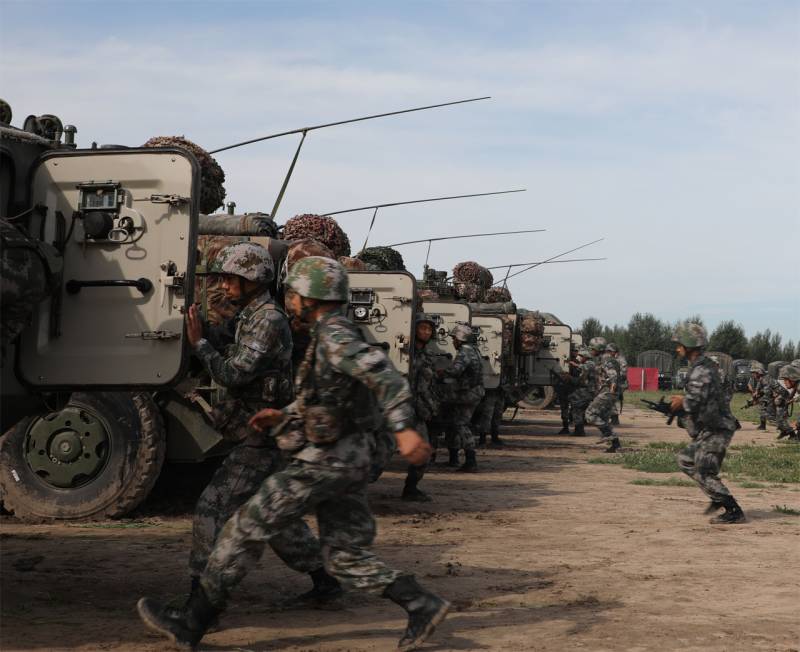 The Indian media published materials stating that China has again increased its activity near the border - in the Ladakh region.
Recall that it was in those places some time ago that a clash between Indian and Chinese military personnel took place, which led to casualties.
In the Indian press, citing military structures, it is said that the Chinese military are involved not only in the construction of "new barracks in the Pangong Lake area, but also in the creation of the infrastructure of 5G communication networks."
In the Indian media:
China is not backing down. This happens despite the agreements that were reached earlier after the incident in Ladakh. India discovered the appearance of the Chinese military and armored vehicles where, according to the agreements, they should not be. Defense Chief of Staff General Bipin Rawat said that if negotiations fail, India will consider military options.
Reports indicate that China has mobilized and deployed soldiers in the Lipuleh Pass, which is a strategic point on the borders of three states - India, Nepal and China.
In the PRC, Indian publications and statements by General Rawat have not yet been commented on.