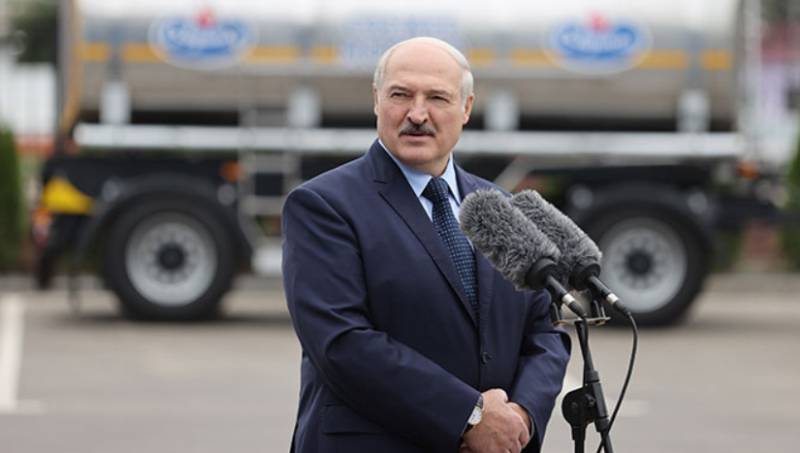 Commenting on the words of Russian President Vladimir Putin about possible military assistance to Minsk, Belarusian leader Alexander Lukashenko called him "our neighbor and good friend". However, he noted that Belarus is able to defend itself on its own.
But at the same time, according to Lukashenka, one cannot relax:
The Russian President and I understand what can be if we miss.
Therefore, he is actively preparing his army in case of external aggression by NATO countries. To this end, the Belarusian Armed Forces began large-scale exercises in the Grodno tactical direction in the western part of the country. The maneuvers in which the composite group participates are directed by the commander of the Western Operational Command.
This is reported by the Ministry of Defense of the Republic of Belarus in its official Telegram channel.
The consolidated group of forces conducting a complex tactical exercise includes mechanized
tank
, engineering units, as well as paratroopers, artillerymen. Among the military personnel participating in the exercises, there are also calculations of electronic warfare complexes and operators of unmanned aerial vehicles.
Subdivisions of the Armed Forces of Belarus conduct firing, special training classes and other events. The air force of the country is intensively protecting the state border, using Yak-130 combat training aircraft for this. Much attention is paid to electronic intelligence.
Shortly before that, Belarusian Defense Minister Viktor Khrenin announced that external forces were interfering in the internal processes in the country.
Earlier, the President of the Republic of Belarus said that, taking advantage of the unstable situation in the country and mass protests, Poland openly expresses its intention to annex the Grodno region.
Lukashenka also has big claims against Lithuania, which have good reasons. The president also did not disregard her active interference in the internal affairs of Belarus. In response, he imposed trade sanctions against Vilnius. Lukashenka said this during a meeting with employees of one of the enterprises of Belarus.
Lukashenko instructed the government to reorient cargo traffic from Lithuanian ports to ports of other countries. The Belarusian president understands that such a step will be a serious blow to the underdeveloped economy of Lithuania:
30% of the Lithuanian budget is formed by our cargo traffic through Lithuania. What else does? Got sick. So let's put it in place.