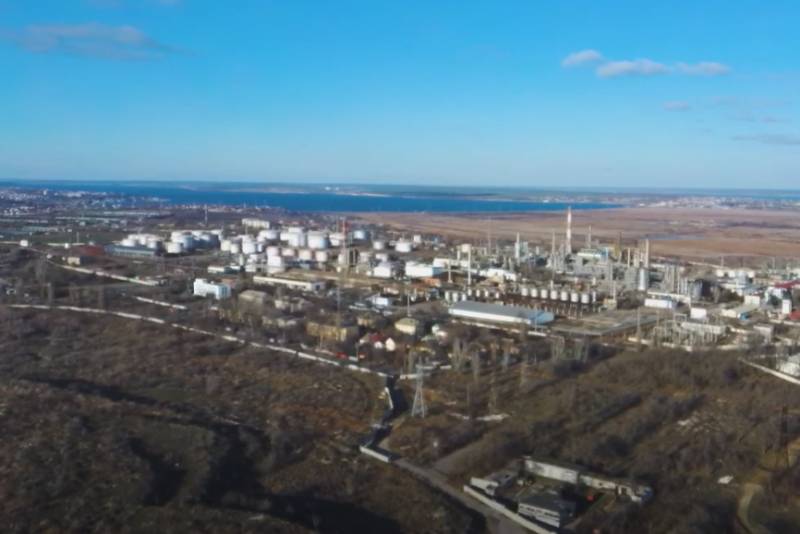 Ukrainian sources publish material that an explosion occurred at one of the industrial enterprises in Odessa. According to the latest information, we are talking about an explosion at the Odessa oil refinery.
Eyewitnesses living in the area called Shkodova Gora write on social networks about a powerful explosion that thundered at the refinery in the dark.
According to the latest reports, the emergency at the facility occurred at about midnight local time. A fire broke out at the refinery, electricity was cut off in the surrounding neighborhoods.
At the moment, it is reported that the epicenter of the explosion, probably, was an electrical substation located on the territory of an oil refinery.
The movement of vehicles on the road adjacent to the refinery was stopped for several hours.
According to some reports, there was a sharp voltage surge in the plant's electrical supply system before the explosion. Official data on the cause of the explosion at the Odessa refinery has not yet been provided.
We will remind that earlier the Odessa oil refinery flashed in reports in connection with attempts to carry out its raider seizure.