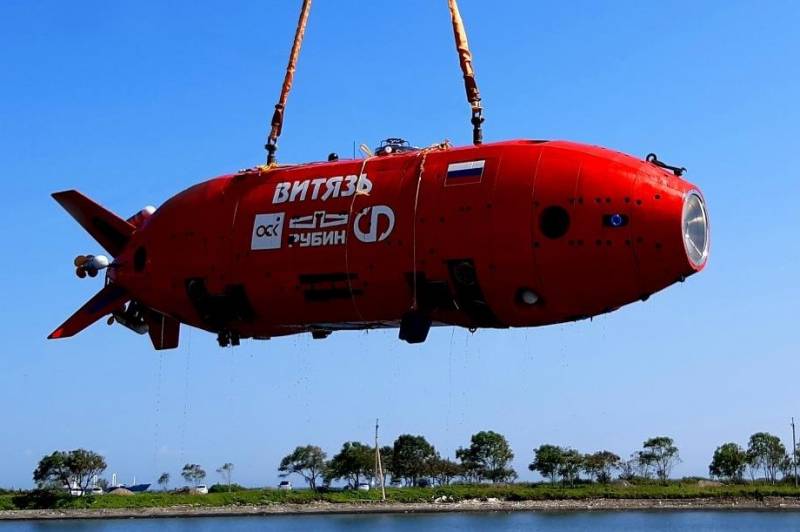 The long-range sound-underwater communication system was successfully tested on the new unmanned deep-sea vehicle Vityaz-M. There are no foreign analogues of this unique technology.
This information was received by the agency
TASS
from a source in the defense industry.
The Russian-made Vityaz-D deep-sea vehicle became famous after in May it dived to the bottom of the Mariana Trench, the deepest point in the World Ocean.
Now, according to a source, it became known about the participation of this drone in the tests of sonar communications. He claims that such a unique technology was used to communicate with the device:
The submarine's contact with the drone was continuous, including at a maximum depth of more than 10 km.
Communication is maintained by receiving and transmitting sound or ultrasonic signals in the water environment. If time is enough, it is capable of transmitting even low quality images.
Such a communication system can be used, for example, to adjust the track assignment of a deep-sea vehicle after it has been immersed to a great depth.
In addition to underwater communication, additional video cameras will be installed at Vityaz-D, and the possibility of enhancing lighting is also being considered.