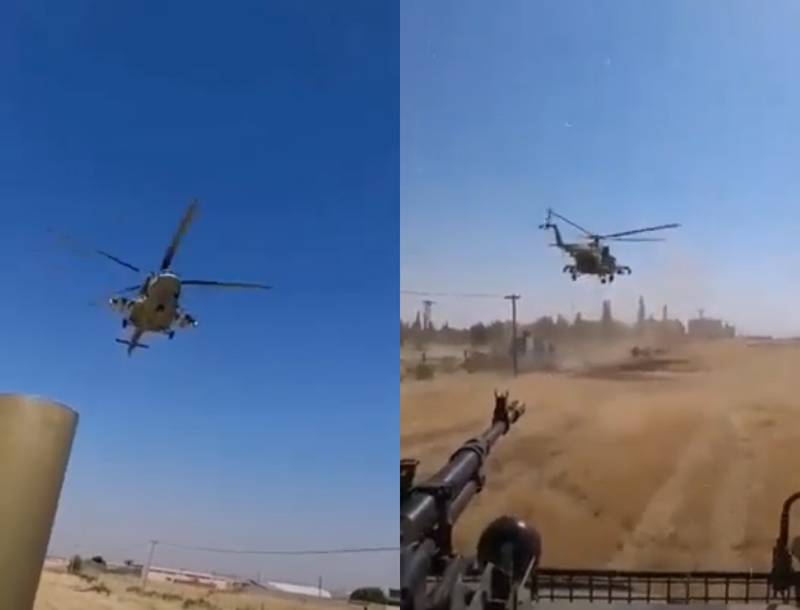 A Mi-8AMTSh helicopter of the Aerospace Forces of the Russian Federation, while escorting a patrol, hovered over the US military at low altitude, raising dust and making them nervous. This happened near the city of Derik in northeastern Syria.
A video recording of the incident appeared online.
The video shows how a Russian helicopter flies up to American troops and hovers over them for several seconds. On the Internet, such actions of the Russian crew are called "pressure on the Americans." Foreign users called it "a dusty party from the Russians."
It is clarified that this happened the day before - on August 25 - during the movement of the patrol.
It should be noted that incidents involving the Russian and American military in the Syrian Arab Republic have occurred regularly in recent years. Either races are organized in armored vehicles, then the military blocks each other's paths for further movement along the patrol route. Not so long ago, a Russian officer explained to the Americans that they were in Syria illegally, since "no one invited them to this country."
One of the incidents took place in July. The Americans chased a convoy of the RF Armed Forces, consisting of five armored vehicles. Then the Russian patrol had to interrupt the movement and call helicopters to escort them to the base in the Kamyshly area.