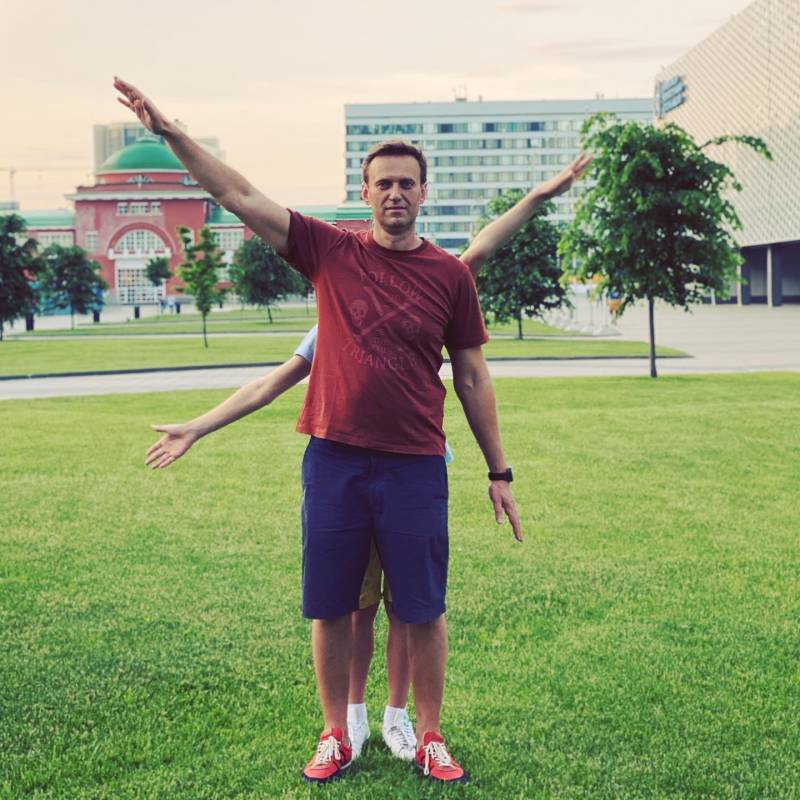 The European media continue to attempt to whip up hysteria around the state of health of Russian "oppositionist" Alexei Navalny. Recall that after being hospitalized in the Omsk clinic, Navalny was transferred to the German clinic "Charite" by special board. Now, in some Euro-media, the topic related to his alleged poisoning is being actively promoted.
The Czech edition of Aktualne published an article in which the columnist Kateřina Vitkova writes about the "extremely effective poison" with which the Russian oppositionist was allegedly poisoned. This statement was made in the publication with reference to the professor of toxicology at the Faculty of Health and Social Sciences of the University of South Bohemia (Ceske Budejovice) Jiri Patočka.
Patochka states that "an extremely strong poison" caused a sharp rise in temperature and seizures.
Czech professor:
German specialists can only hope that the patient will come out of the coma and recover.
Statements of this kind are particularly noteworthy. And first of all, the question arises: what kind of strange "extremely effective poison" is, if after its hypothetical use a person, firstly, remained alive, and secondly, his state of health before being sent to Germany stabilized and began to improve?
The Czech professor bases his statements on the words coming from Berlin. They announced that Navalny, "probably", had been poisoned with a substance from the group of cholinesterase inhibitors. Basically, we are talking about a substance that can be rat poison. It is used in agriculture to control rodents.
Additionally, it is stated that this group of poisons includes "chemical warfare agents, including" Novichok ".
From the article:
These substances can even be used for a terrorist attack. There have been several cases in the past when it could be said that a person was poisoned with this type of poison. Recently, for example, Sergei Skripal with his daughter - it was "Novichok".
As one would expect, this topic will now be promoted in Europe.