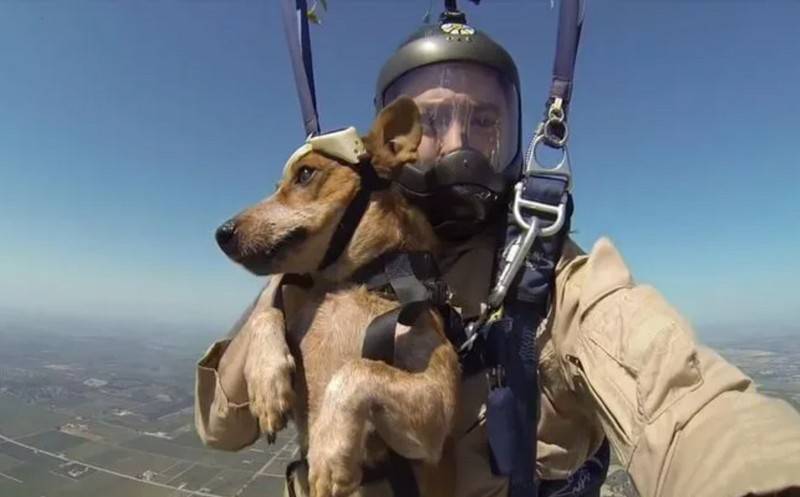 In Russia, a parachute has been created for landing service dogs. Igor Nasenkov, General Director of the Tekhnodinamika holding (part of Rostec), told TASS about this.
According to the general director of the holding, Technodinamika has developed a special harness for dogs, which can be used with special-purpose parachutes. This system is currently undergoing government tests.
A harness for dogs has been developed, which is used in conjunction with special-purpose parachute systems. It was handed over for state tests to the State Flight Test Center of the Ministry of Defense of the Russian Federation. The planned completion date is December 2021
- he explained.
Note that the parachute cluster of the Technodinamika holding was formed at the end of 2019. It was formed on the basis of the oldest and only Russian Research Institute of Parachute Engineering (AO NII PS). In addition to NII PS, it also includes: Solnechnogorsk Mechanical Plant - a serial manufacturer of cargo, human and rescue parachute systems; MKPK "Universal" - a developer and serial manufacturer of airborne cargo and equipment; Polet is a developer and serial manufacturer of cargo guided and human parachute systems, as well as FSUE NII AUS, a developer of cargo parachute systems, a serial manufacturer of human parachute systems.