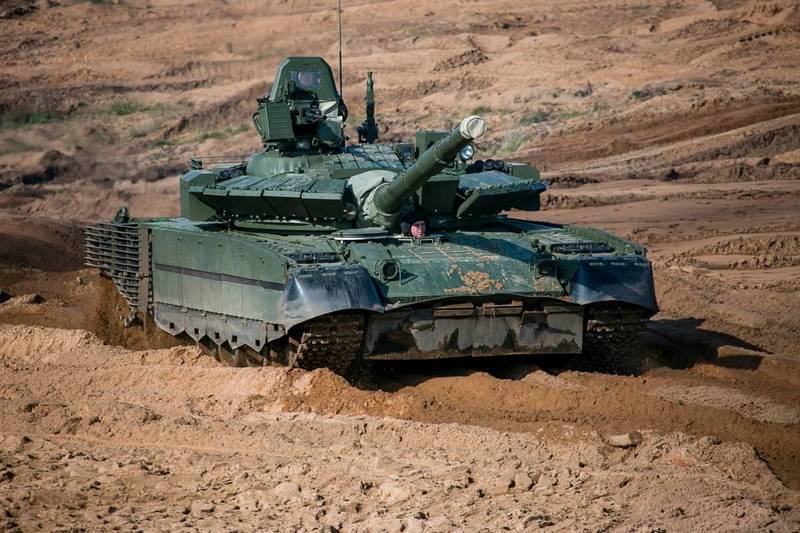 The Russian Defense Ministry signed a new contract with the Uralvagonzavod concern for the repair and modernization of more than 50
tanks
T-80BV. This was reported by the press service of the Omsktransmash enterprise, which is part of UVZ.
The contract was signed within the framework of the Army-2020 forum and provides for the repair and modernization of T-80BV tanks to bring them up to the level of T-80BVM. Under the terms of the agreement, the company must modernize more than 50 T-80BV tanks, the timing of the contract has not been announced.
Within the framework of the VI International Military-Technical Forum "Army-2020", a contract was signed between JSC "Concern" Uralvagonzavod "(part of the State Corporation" Rostec ") and the Ministry of Defense of the Russian Federation
- said in a statement.
The T-80B tank and its modifications were produced at Omsktransmash JSC from 1979 to 1991 a year. The latest modification was the T-80BV tank, adopted by the Soviet army in the 1985 year. MBT T-80BVM - a new version of the modernization of the tank, developed in Omsk.
The machine, which has undergone a thorough modernization, is equipped with an 125-mm gun, which has the ability to fire guided missiles, a multi-channel sight, a modified gas turbine engine with 1250 horsepower, an arms stabilizer and a driver's observation device. The tank is protected from fire by a complex of modular dynamic protection and an anti-cumulative lattice screen.
In Soviet times, more than 10 thousand T-80 tanks of various modifications were produced.