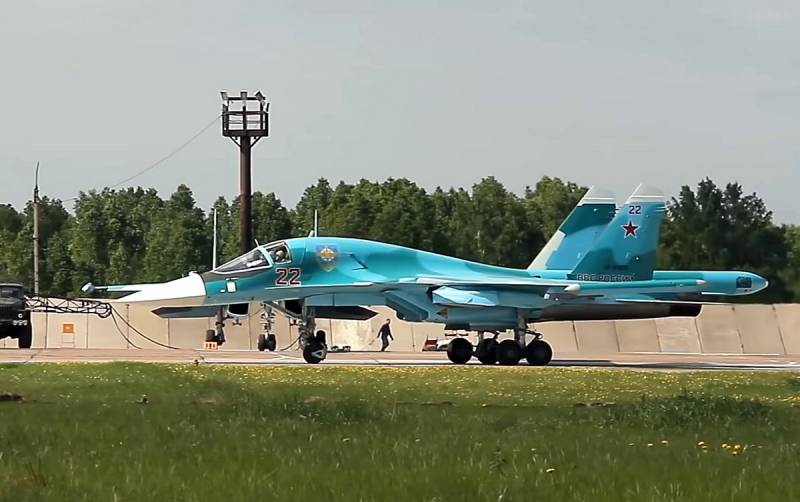 The 47th mixed air regiment is returning to Voronezh, armed with front-line bombers Su-34. As Izvestia reports with reference to the Ministry of Defense, the redeployment of the air regiment will take place by October this year.
The 47th Aviation Regiment is returning to its permanent base at the Baltimore airfield, where it underwent a radical modernization with the replacement of the entire infrastructure. At present, the regiment is based at the Buturlinovka airfield, where it was withdrawn several years ago from the Baltimore. In addition to the regiment itself, two training squadrons of the Air Force Academy, now stationed in Borisoglebsk and Balashov, will also be based at the modernized airfield.
Despite the modernization of the airfield, work on the reconstruction of the airbase has not yet been completed. It is planned that by 2023–2024 the construction of a modern residential town for pilots and their families, as well as barracks and a motor depot for auxiliary units will be completed.
The 47th mixed air regiment is the first combat unit to receive serial Su-34s. The redeployment of the regiment to the modernized airfield will allow the use of bombers with full combat load and refueling. The GDP in Buturlinovka does not allow this, thereby reducing the combat capabilities of the aircraft.
The Su-34 deployed to Voronezh will be able to control the south and west of Russia, including the Crimea, the Caucasus and the Black Sea.