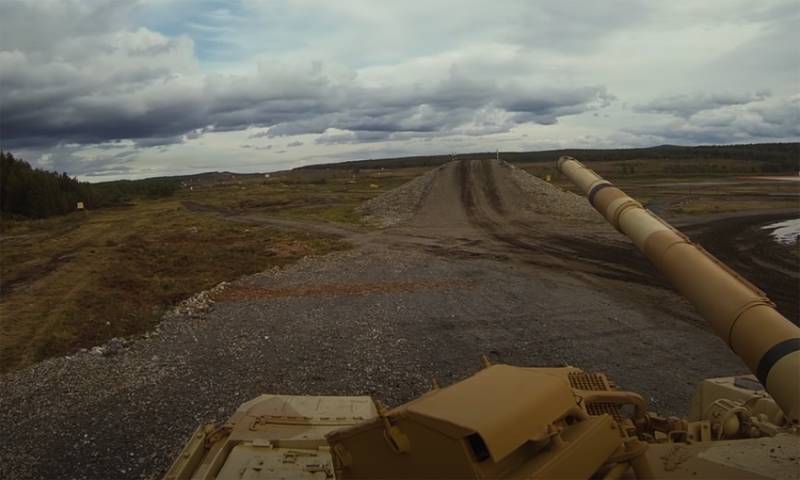 It is reported about a completely new development carried out by specialists of the Ministry of Defense of the Russian Federation in the development of armored vehicles. It is about an innovative concept "
tank
future ", which is called two-link.
This is reported by the information service
TASS
with reference to the 38th NII BTVT (Research and Testing Institute of Armored Weapons and Equipment.
It is noted that a tank with an innovative concept should eventually replace the "Armata". This statement drew criticism from skeptics. In particular, it is said that it is necessary first to "bring to mind" the T-14 tank and other means of armored vehicles on the Armata platform, and only then think about its replacement in the future. However, such statements can be classified as strange, because the research institutes of the Ministry of Defense should be engaged in creating promising concepts, including in the direction of the development of armored vehicles, regardless of the stage at which the implementation of previous weapons developments is.
The NII BTVT says that the T-14 "Armata" tank will remain effective until about the middle of the 2040st century (until the XNUMXs), but at the moment it is necessary to work on new versions of armored vehicles for the Russian armed forces.
The new combat vehicle, as noted, is considered as a variant of the "two-link articulated structure". Speaking about the meaning of the concept, the staff of the institute report that in the front combat module there will be 3 crew members in a special armored capsule, in the middle of the combat module there will be an uninhabited tower with an electrothermochemical cannon and an automatic loader. The second link of the platform is a multi-fuel engine with a capacity of about 3 thousand hp. It is also planned to deploy drones (both airborne and ground) there.
It is emphasized that the electrochemical gun will work with ammunition not based on powder charges, but on the basis of other chemical compositions. The ignition of such compositions will be carried out by an electric discharge.
Among other things, the innovative armored vehicles will be armed with vertical take-off missiles with a target range of up to 12 km.