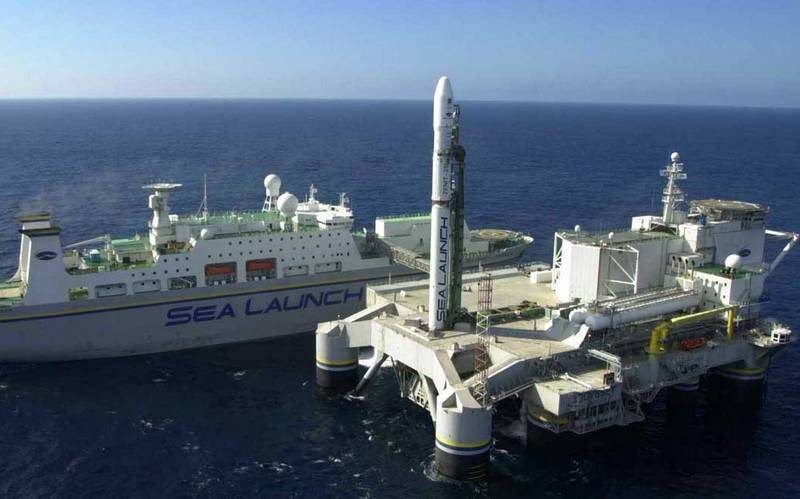 The floating cosmodrome Sea Launch will be restored, the work will require about 35 billion rubles. This was announced by Deputy Prime Minister Yuri Borisov within the framework of the Army-2020 forum.
According to the Deputy Prime Minister, there are already preliminary conclusions of the expert commission, which is dealing with the issue of restoring Sea Launch. The final results of the experts' work will be received shortly.
Undoubtedly, Sea Launch will be restored, I had a conversation with the President about this. I reported on the interim results of the work of the working group, which was created on my behalf. Tentatively, the amount for the restoration of Sea Launch is about 35 billion rubles, and its commercial success is possible with at least five launches a year. It's all possible
- said Borisov.
The Deputy Prime Minister emphasized that the floating spaceport is a unique structure and it would be foolish not to use it, letting it go for scrap. He noted that all the main equipment on the platform and the escort ship was preserved, as it belongs to Russia.
Decisions on launches from Sea Launch will be made after its restoration; it is possible that the cosmodrome will launch rockets for foreign customers as well.
The Sea Launch floating spaceport consists of the Odyssey floating launch platform and the command vessel. In total, 36 launches were made from the sea launch site, of which 33 were successful. In 2014, the last rocket was launched, as Russia stopped supplying missile components to Ukraine, including the RD-171 rocket engines.
At present, Sea Launch is located in the Russian Far East, the project has been frozen "until better times."
Earlier, USC General Director Alexei Rakhmanov said that USC had plans to build its own floating cosmodrome, which would be more efficient than Sea Launch.