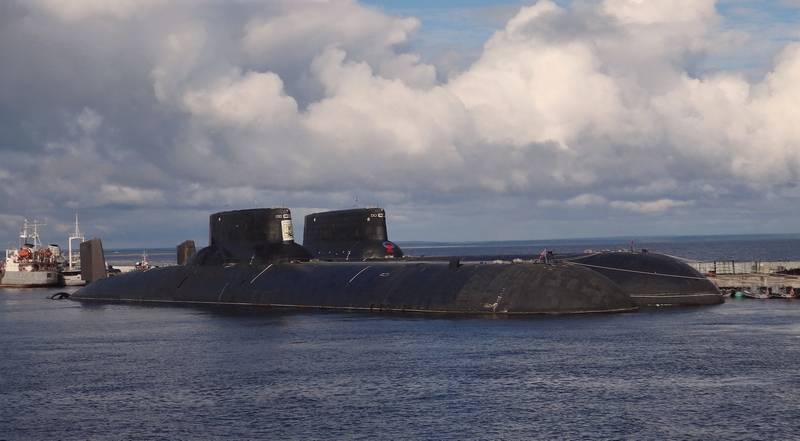 The strategic nuclear submarines of Project 941 of the "Akula" type prepared for disposal can be used to create submarine tankers, there is such a project, the general director of USC Alexey Rakhmanov said in an interview with TASS.
Answering the relevant question, Rakhmanov explained that USC is ready to create submarine tankers on the basis of Project 941 Severstal and Arkhangelsk submarines, but such a project would be expensive and cost up to 90 billion rubles.
The idea of ​​such a tanker has not completely died out and we are happy to build it. After all, what difference does it make whether you carry rockets or fuel? From the point of view of navigation safety, such a tanker is a good design. Under water, for example, a storm is not terrible
- he said.
According to Rakhmanov, the cost of such an underwater tanker will be very high given that about 30% of the solutions will be borrowed from the current design. The cost of construction has already been calculated by the design bureaus that are part of the USC.
An underwater tanker can cost 80-90 billion rubles, then the economy of this project turns out, as they say, "on a thin"
- he added.
Project 941 nuclear submarines are the largest in the world (entered in the Guinness Book of Records). The total displacement of these submarines is almost 50 thousand tons with a length of 172 m and a width of more than 23 m. Two submarines "Arkhangelsk" and "Severstal" are currently decommissioned
fleet
and are laid down at the Zvezdochka Ship Repair Center in Severodvinsk, awaiting disposal.
In 2019, the former First Deputy Chief of the Main Staff of the Russian Navy, Vice Admiral Oleg Burtsev, proposed not to dispose of the Arkhangelsk and Severstal submarines, but to modernize them under cruise missile carriers, following the example of the American Ohio-class nuclear submarines converted into cruise missile carriers. "Tomahawk"