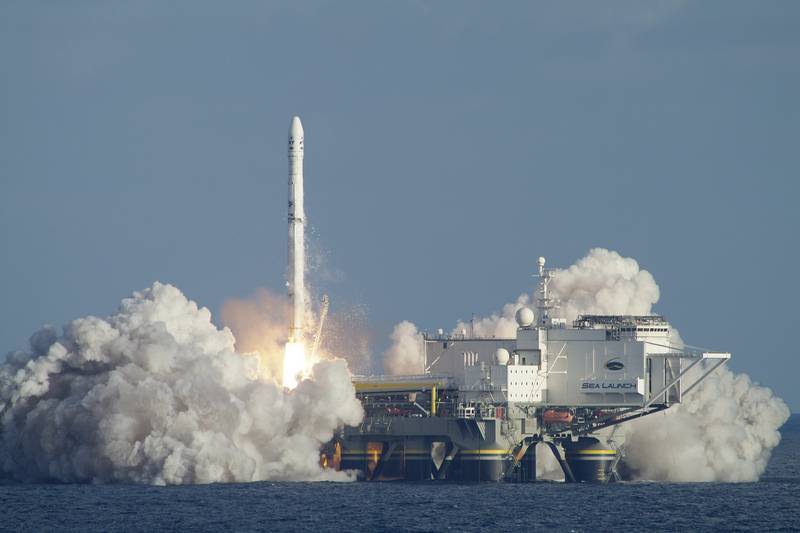 The United Shipbuilding Corporation (USC) intends to create its own floating cosmodrome, which will be more efficient than the Sea Launch. As the general director of the USC Alexei Rakhmanov said in an interview with TASS, the possibility of creating such a cosmodrome is already being considered.
Answering the question whether USC is planning to develop its own cosmodrome instead of Sea Launch, Rakhmanov explained that there are such plans, and today's technologies make it possible to create a floating cosmodrome much more efficiently than Sea Launch, created back in the 90s of the last century.
We have some thoughts on this. There is a set of technological solutions that make it possible to make such a complex more efficient than it was 25-30 years ago. And we would like to return to this market, because we understand that this kind of superstructure will be in great demand.
- he explained.
The Sea Launch floating spaceport consists of the Odyssey floating launch platform and the command vessel. The international company Sea Launch was founded in 1995 with the participation of the Russian RSC Energia, the American Boeing company, the Norwegian Kvyarner, as well as the Ukrainian enterprises Yuzhnoye and Yuzhmash, which produced the Zenit-rocket for the cosmodrome. 3SL ", the only one adapted for launch from a sea launch site. A total of 36 launches were made, of which 33 were successful.
In 2014, the last missile was launched, as Russia stopped supplying components for rocket production, including RD-171 rocket engines, to Ukraine.
At present, Sea Launch is located in the Russian Far East, the project has been frozen "until better times."