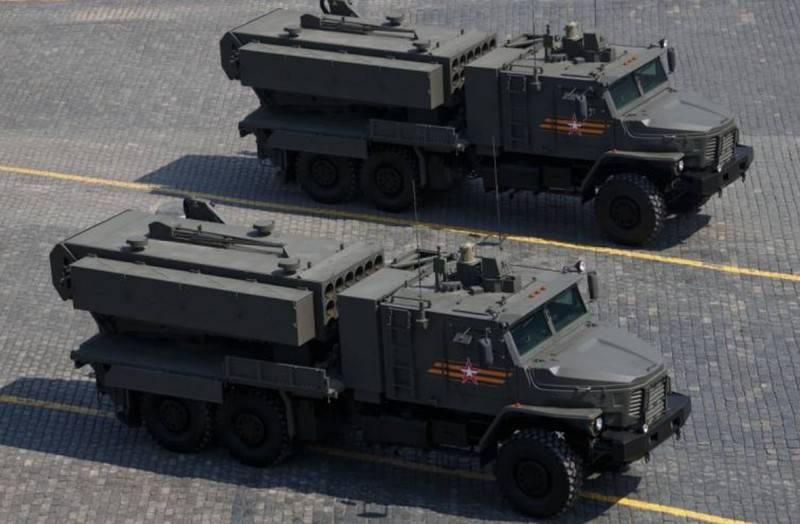 The newest heavy flamethrower system TOS-2 ("Tosochka") will enter the troops by the end of this year. This was announced by Russian Defense Minister Sergei Shoigu.
Speaking at the collegium of the military department, the minister said that TOS-2 will be tested at the Caucasus-2020 exercises, which will be held in September this year. The supply of the flamethrower system to the troops is planned to begin before the end of the year.
By the end of the year, it is planned to supply the troops with a new heavy flamethrower system TOS-2, which has an increased range and power. Practical shooting using TOS-2 will be practiced at the Kavkaz-2020 strategic exercise
- said the head of the military department.
Earlier, the head of Rostec, Sergei Chemezov, said that TOS-2 is completing tests. Most likely we are talking about the end of preliminary tests, after which the state tests will follow. The equipment will go to the troops for trial operation, following which a decision will be made on the serial production of the system.
The TOS-2 heavy flame-throwing system was created on the basis of the TOS-1 "Buratino" and TOS-1A "Solntsepek", but in contrast to them it has a wheelbase and improved tactical and technical characteristics. Earlier it was reported about the creation of new ammunition for TOS-2. The machine was created taking into account the experience of using such weapons during the hostilities in the Middle East.