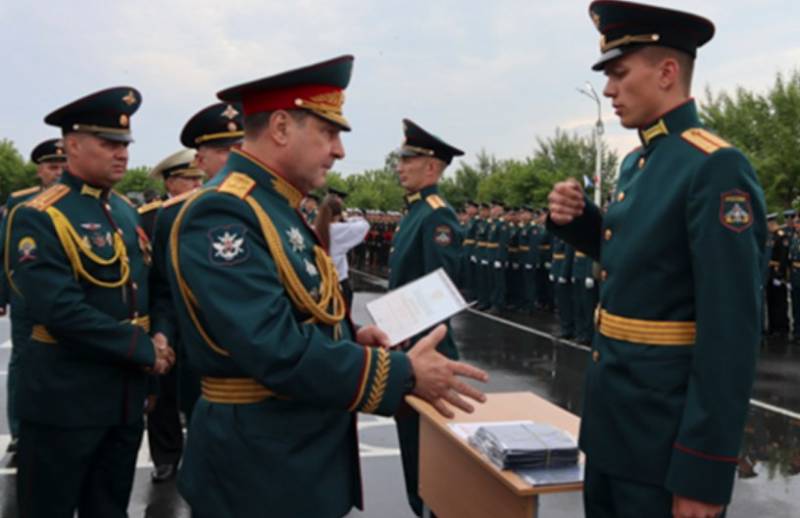 There is a holiday that unites the commanding staff of all power departments of our country. This is the Day of the officer of Russia. It has not yet acquired official status, but it is widely celebrated in all major cities and garrisons of the Russian Federation.
The first officers appeared in Russia at the end of the XNUMXth century. The officer corps, formed by Emperor Peter the Great, consisted exclusively of representatives of the nobility. And only in the XNUMXth century they began to receive this high title, regardless of origin, but only thanks to their own merits.
Around the same time, an unwritten code of honor was formed, which every Russian officer had to follow. And although the officer rank gave its bearer certain privileges and advantages, it also imposed strict restrictions and high requirements on him. The moral standards for officers were stricter than for other members of society.
Violation of the rules entailed the contempt of comrades, and an officer who acted dishonestly became an outcast. And getting back your good name was not easy.
Despite the centuries-old traditions of officers, the Day of the Officer in Russia began to be celebrated quite recently, only a few years ago at the initiative of the public organization "Officers of Russia". There they decided to come up with a holiday that would unite the commanding staff of not only all branches of the military, but also all power departments of our country. And when they chose a date for him, they thought about what is equally dear to everyone. What gives meaning to their existence?
And then the initiators realized that they were united by serving the Fatherland, which means that their common symbol is the Russian tricolor. Then it was decided to celebrate the Officer's Day on the eve of celebrating the Day of the State Flag of Russia. And since this holiday takes place on August 22, the general holiday date for all Russian officers was August 21.
On this day, celebrations and festive concerts are organized in the garrisons, the Officers' Houses, in the central squares of cities. So far, the holiday has not been enshrined in law, but the public organization "Officers of Russia" has already sent a petition to obtain official status for it to the presidential administration of the Russian Federation.
The editorial board of Voennoye Obozreniye congratulates all the officers of our vast Motherland on their well-deserved holiday. We wish you not to drop the officer's honor and always keep the officer's word. And may good luck accompany you in everything, and a loving family is always waiting at home.