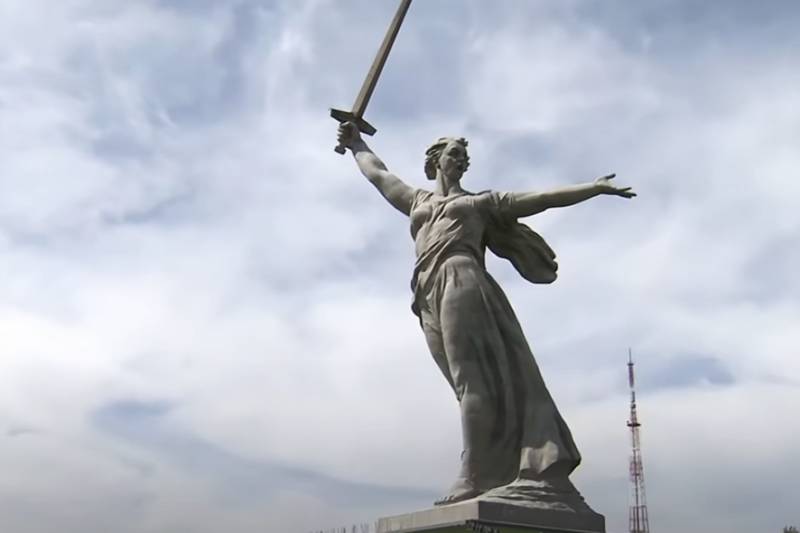 Russian designer Artemy Lebedev on his YouTube channel called the sculpture "Motherland" in Volgograd "ugly". The Russian Military Historical Society (RVIO) considers his words offensive.
This opinion was expressed to the news agency
TASS
Scientific Director of RVIO Mikhail Myagkov.
The designer called the monument erected in Volgograd "the most terrible work" of Soviet sculptors and said that it was "ugly."
According to Myagkov, his words offend the heroes who fell in the Great Patriotic War, as well as everyone who comes to honor their memory and lay flowers at the monument. He believes that only a person who does not know anything about the events of the Battle of Stalingrad could have put it this way. Myagkov noted that many generations of residents of our country admire the monument, which is a symbol of the memory of the fallen soldiers.
Such an attitude towards symbols sacred to every Russian became possible, in his opinion, due to the failure in teaching and educating young people, which was allowed in the 90s.
The scientific director of RVIO believes that the assessment of Lebedev's words should be given by lawyers. They should check how they comply with Russian laws and the country's constitution.
The architectural and memorial complex "To the Heroes of the Battle of Stalingrad" was erected on Mamayev Kurgan in Volgograd in 1967. Its central figure is the sculpture "The Motherland Calls" 85 meters high. The monument is on the preliminary UNESCO World Heritage List. The figure of the Motherland is one of the most recognizable symbols of Russia in the world, as well as symbols of the victory over Nazism.